LeadPages is a platform that allows for even the most inexperienced users create landing pages that are meant to bring in leads and conversions. WhatConverts takes your LeadPages to the next level with tracking your calls, forms, chats and transactions all in one, convenient dashboard.
Setup your WhatConverts Tracking Script in LeadPages
1Go to your WhatConverts dashboard and select the profile you would like to setup from the left-hand side menu. Click "Settings" and "Tracking Code". Copy the tracking code from the page.
2Log into your LeadPages account and open your page builder.
3On the left side of your page builder, select the "Page Tracking" icon. Select "Analytics" in the menu. Paste your WhatConverts tracking script into the Head Section Tracking Code box and click "Save".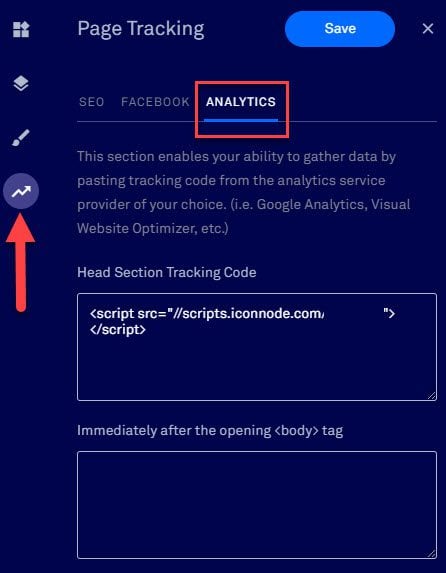 4Click "Update" to publish the changes to your page.
Setup LeadPages Form Tracking
5Go to your WhatConverts profile. Click "Tracking" and "Web Forms". Click "+ Add Web Form" at the top of the page.
6Paste your LeadPages URL in the search bar and click "Go". When you see your form, click "Add".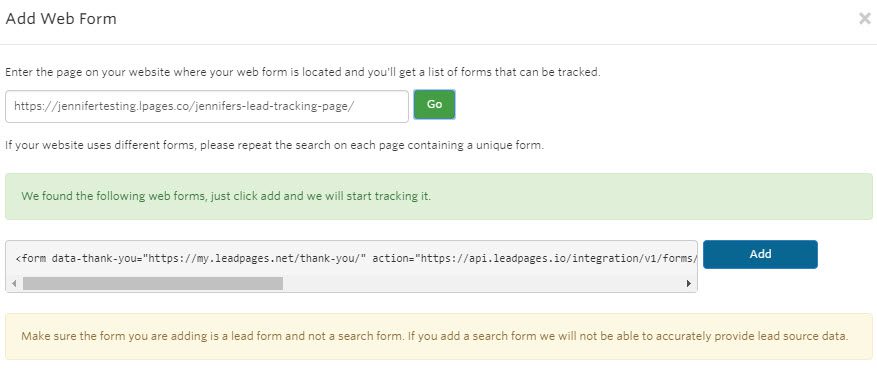 6Test your form then go to your WhatConverts Dashboard to view your lead.


Note: If you have multiple variants of your LeadPages landing page, make sure to add every variant of your form.