Auto-funding helps you save time by not having to monitor your plan balance. On the auto-funding section of billing, you can set your plan to automatically fund your balance when it falls below a set amount. By enabling auto-funding, you also avoid possible service disruption if you balance falls to $0.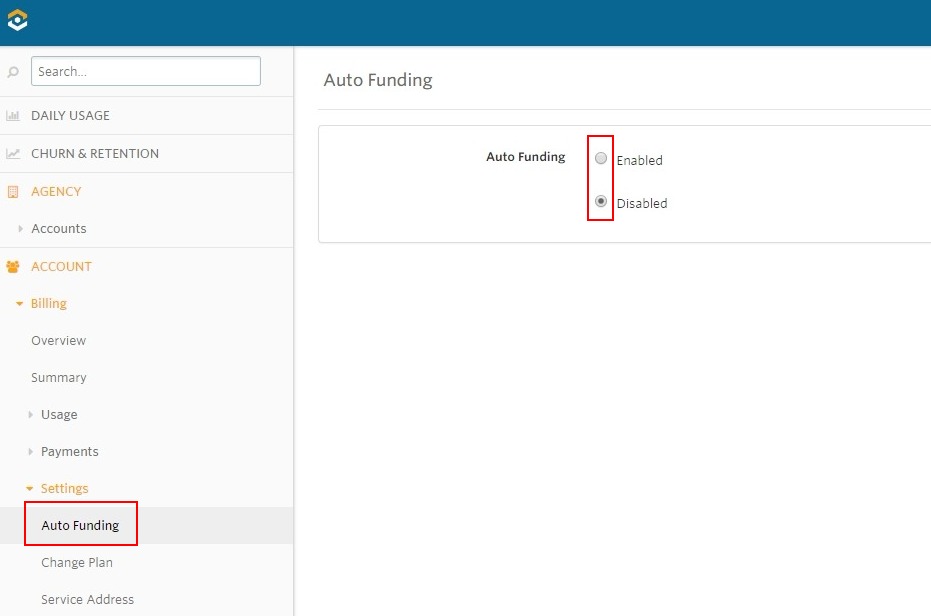 While auto-funding is enabled, anytime your plan balance falls below the threshold you set, WhatConverts will automatically charge your card to bring your balance up to the amount you set.
Note: the amount charged to your card will be the difference between your fund balance to setting and your current plan balance. This is not always an even number and may vary depending on usage.