ClickFunnels is a marketing automation software that allows you to build and split test landing pages. Forms that are set up within ClickFunnels require a few additional steps within their system to track the forms in WhatConverts.
1Go to your ClickFunnels landing page, right click the form and click "Inspect". Find the ID of the form; copy and paste the ID into a notepad.
Note: The ID will begin with "col-"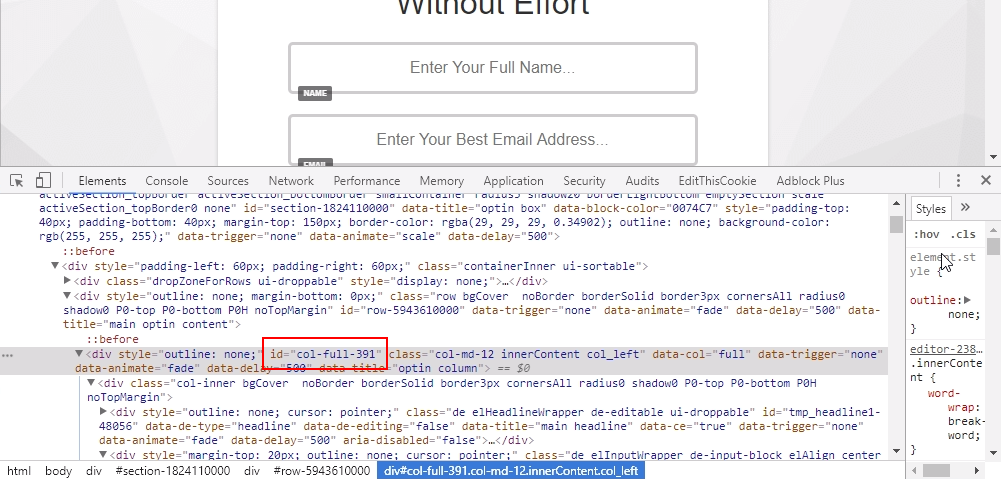 2Open your ClickFunnels page editor, at the top click "Settings" then click "Tracking Code". In the "Footer Code" you will paste your WhatConverts tracking code (if it is not already on the page), then the following code:

<script type="text/javascript">
$( document ).ready(function() {
 $('#COPIEDFORMIDHERE').wrap('<form class="contact-us"></form>');
});
</script>
Note: Replace the bold portion with the ID you copied in the previous step.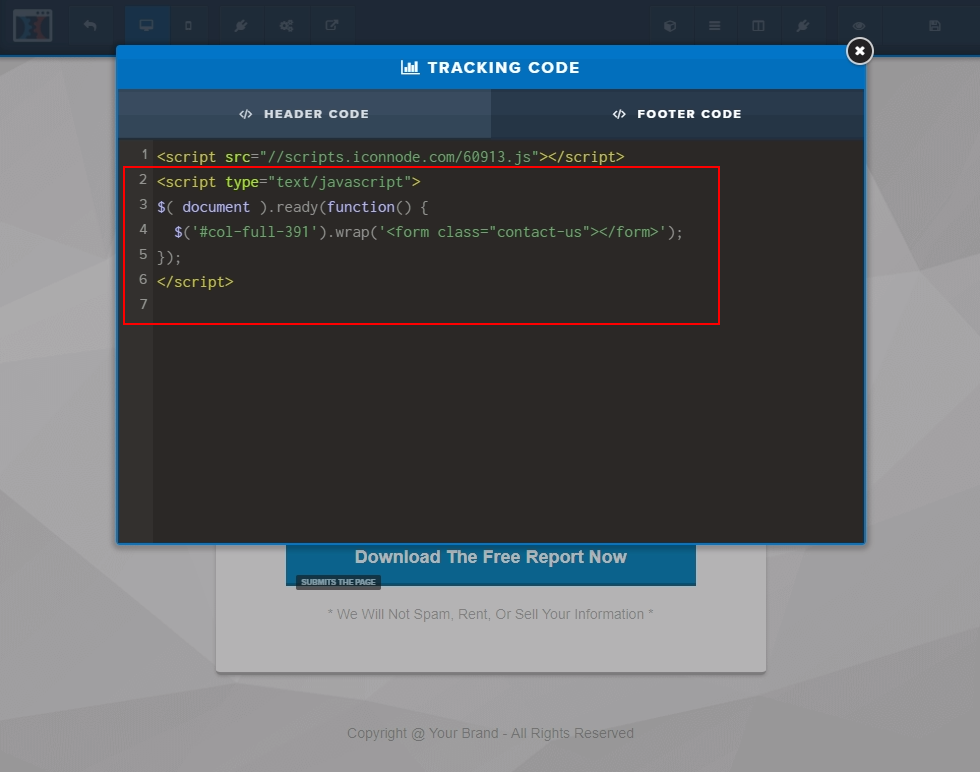 Save your page.
3Go to your WhatConverts dashboard. Click "Tracking" in your left side menu, then "Web Forms". At the top of the page click "+ Add Web Form". In the pop-up, click "Advanced Integration". As the Attribute Type select "Class" and the Attribute Type Value will be "contact-us".
You will also need to designate an alternate submit button. From the Attribute Type drop down menu, select "Class" and the Attribute Type Value will be "elButton". Click Add.