PipelineDeals is a web-based Sales CRM and pipeline management tool. WhatConverts integrates with PipelineDeals through Zapier to send leads directly into the CRM software.
The first step for integrating WhatConverts with PipelineDeals is to create a Zapier account and connect your WhatConverts account. Click on the following for instructions on how to connect WhatConverts with Zapier.
Sending Call Leads to PipelineDeals
1In PipelineDeals, click on "Account Settings" and choose "Custom Fields" in the left-hand menu. Click "Person fields" and click "+ New Person Field". Select "Numeric Field", name the field Lead ID and click "Save".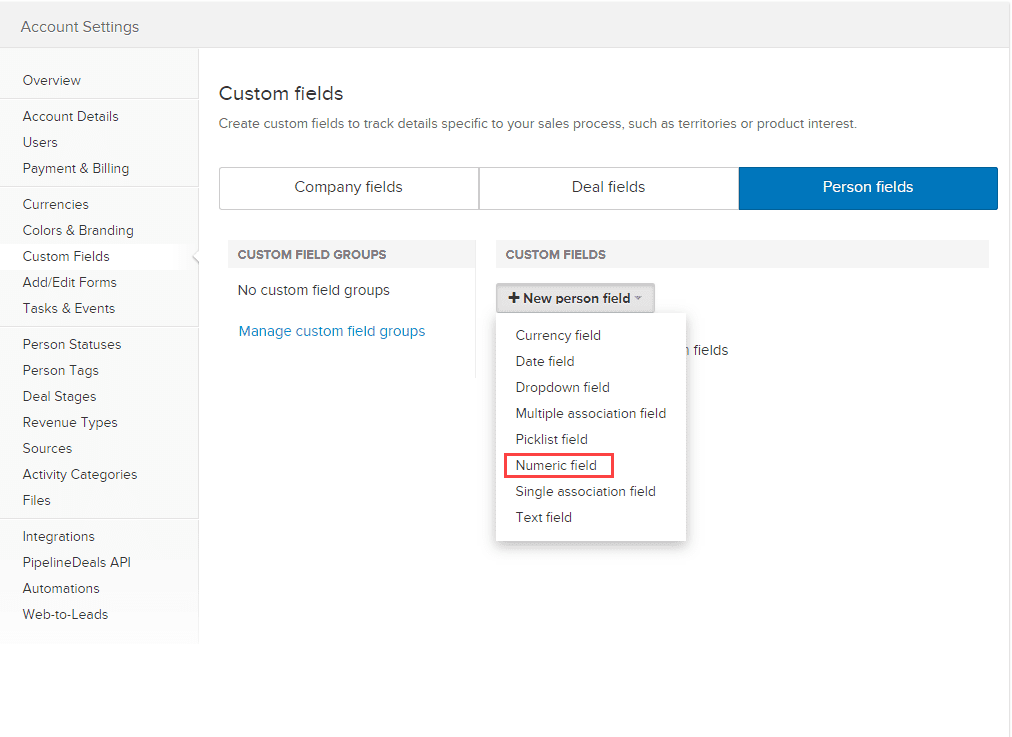 2Go to Zapier, click "Make a Zap" and select "WhatConverts" as your Trigger App and "New Lead" as the Trigger. Click "Continue".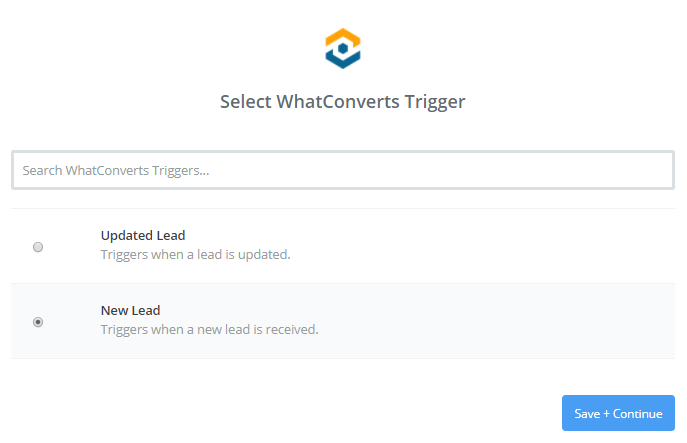 Connect your WhatConverts account to Zapier or select your WhatConverts account, select your WhatConverts profile. Continue through, click "Fetch & Continue" to get a sample lead.
3Click "+" and "Filter" on the left side to add a Filter step.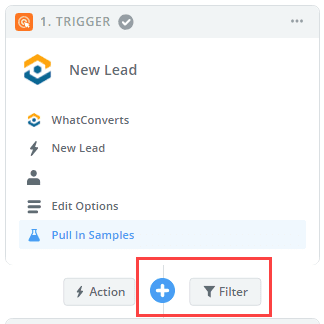 Select "Only continue if…" and click "Save + Continue". Under Only continue if… select "Lead Type", "(Text) Exactly matches" and type in "Phone Call". Click "Test & Continue". Test your step and continue.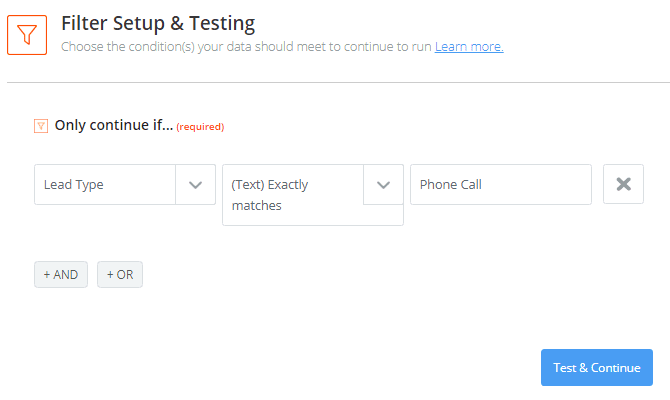 4Create an Action step. Select "PipelineDeals" as your Action App. Select "Create Person" as the Action. Click "Continue". Connect your PipelineDeals account; click "Continue". On the Set up PipelineDeals person page select the following:
First Name: "Caller Name"
Last Name: "Caller Name"
Phone: "Caller Number"
Work City: "Caller City"
Work State: "Caller State"
Summary: Type the following and select the fields from the drop down: Source, Medium, Campaign, Content, Keyword, Lead Page and Landing Page
Lead ID: "Lead ID"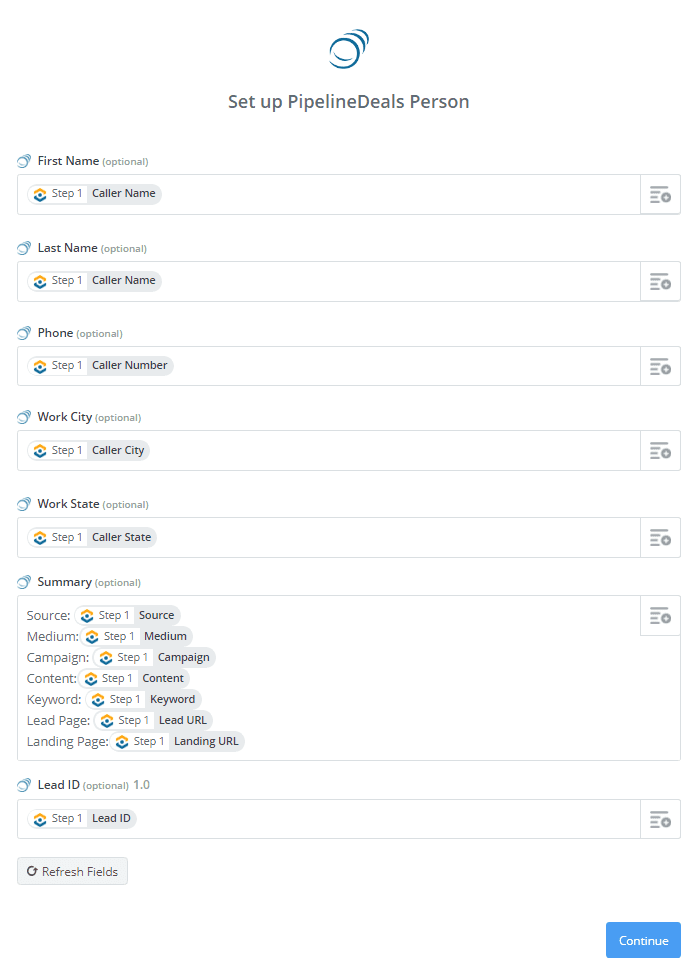 Click "Continue" then "Send Test to PipelineDeals".