Inside of WhatConverts Call Flow feature, there are three different ways to direct a caller to a destination:
Direct to a Destination Number
Round Robin

Multi-Ring
The WhatConverts Round Robin option will call the recipients you have set up evenly and one at a time.
When you add a Dial Step to your call flow, choose "Round Robin" as the Dial Type.
Choose to send your call to a "Phone Number" or "SIP Address" and enter the Destination Number. Click "+ Add Recipient" for each destination number you would like to receive calls.
Below is an example of a Round Robin dialing option that cycles through three recipients. Recipients can be added or removed as needed.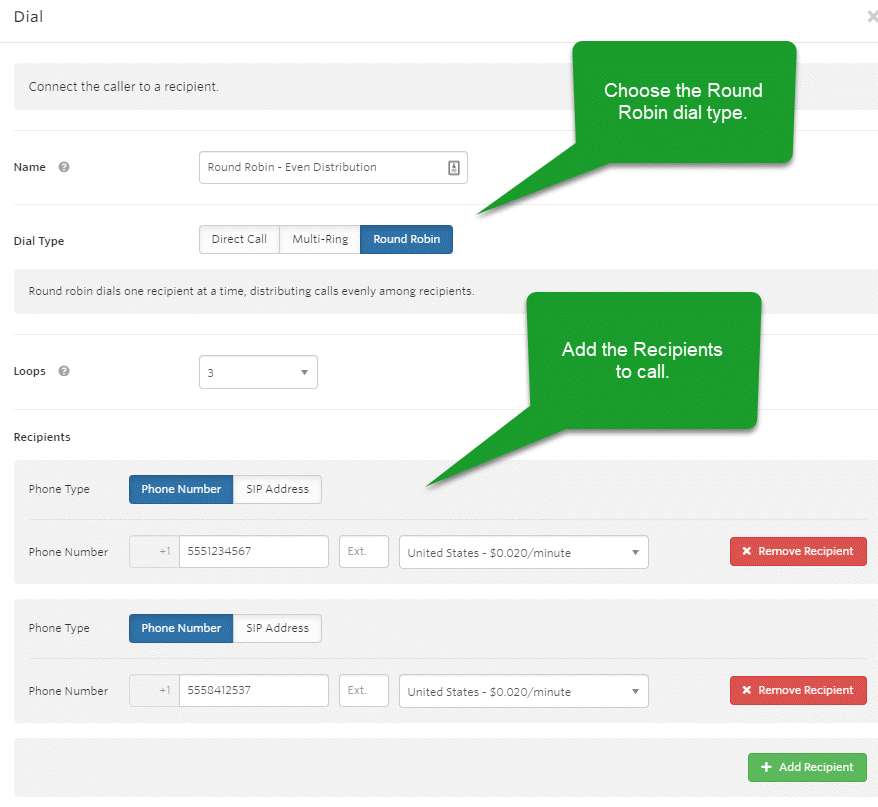 Note: With Round Robin calling, the calls are evenly distributed. For example, if there are two destination numbers set up in your Round Robin dial step, the first call that comes in will go to Recipient A. The next call that comes in will go to Recipient B.