Easily Track your Formstack Web Forms in WhatConverts. You need to use the Javascript Embed method when embedding the form on your website.
1If you haven't added your WhatConverts tracking script to your website, add your tracking script.
2When embedding the Formstack form within your website, ensure that you have used the Javascript Embed method. Click the "Publish" button and copy the code from the Embed this Form on your Website window.

3Login to WhatConverts and select your profile. Select the "Tracking" from the left hand menu. Select "Web Forms".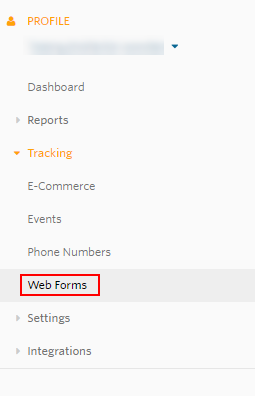 Click the green "Add Web Form" button, and select "Advanced Integration". Name your form, select Attribute Type "Class" and enter Attribute Value as "fsForm". Click the "Add" button.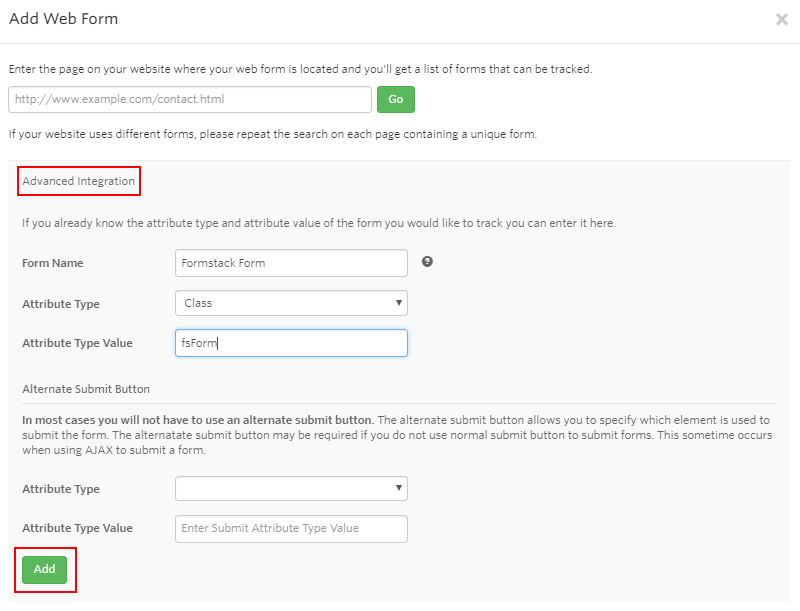 4Test your form by filling in the form on your website and submitting the test lead. The "No lead found" will disappear and you'll see the form submission listed on your dashboard.

Your Formstack form is now live and tracking.
Troubleshooting Formstack Forms
If you do not receive a successful form submission and you have followed the above steps, email support@whatconverts.com with the URL (website address) of where the form is located that you wish to add. We'll add it for you.