By changing the time zone on your user account you can view all dates in a different time zone. All changes are retroactive, which allows you to change the time zone at any time you wish without affecting data.
Note: Time zones are user specific which means this change will only affect your user account.
1From your WhatConverts dashboard, select "User" from the top right navigation and then click on "Settings" from the drop-down.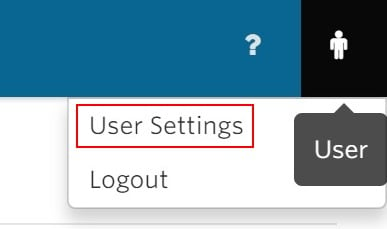 2Scroll to the bottom of the page where it says Time Zone. Select your "Time Zone" from the drop-down and click "Update".