1Log into your WhatConverts profile. Select "Leads" from the top menu.
2To choose the columns you'd like to select for your custom view, click the "Choose Columns" in the Lead Manager. Check or Uncheck the dimensions you would like to see in your Lead Manager. Close the window.
3Click "Save View" next to Choose Columns. Click "Save as New View" to save your current column view.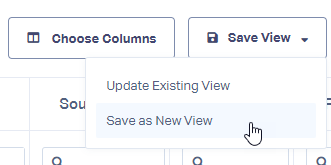 Give your Column View a name and click "Save View".
Important: Saved Column Views are saved only for the user that is logged in. These are not shared with other users or in the account or profile.
The view will now be a tab located above your leads you can select.

4Rearrange the order your columns are in by selecting the "Manage Views" Button. Click the icon to the left of the view to rearrange it on your Lead Manager.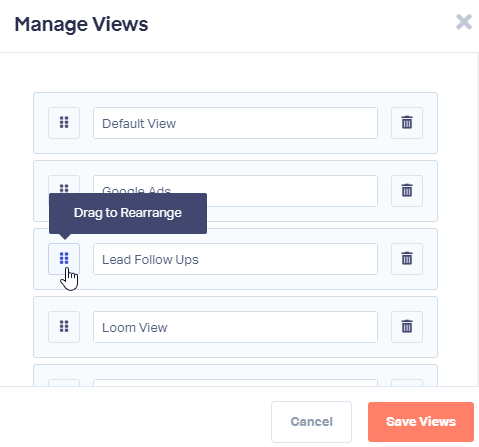 Click "Save Views" to save the arrangement.
With WhatConverts, you can customize and save your dashboard view for your user account.
1Log into your WhatConverts account, select your "Profile" from the left side menu. When in your Dashboard, click the "Show Column Display" button.

2Under Save Current Column View, give your column view a name. In the example below, I have used Google Ads. Then, choose the columns (click on the column headers you would like to see - active columns will turn green) you would like to display in your saved view.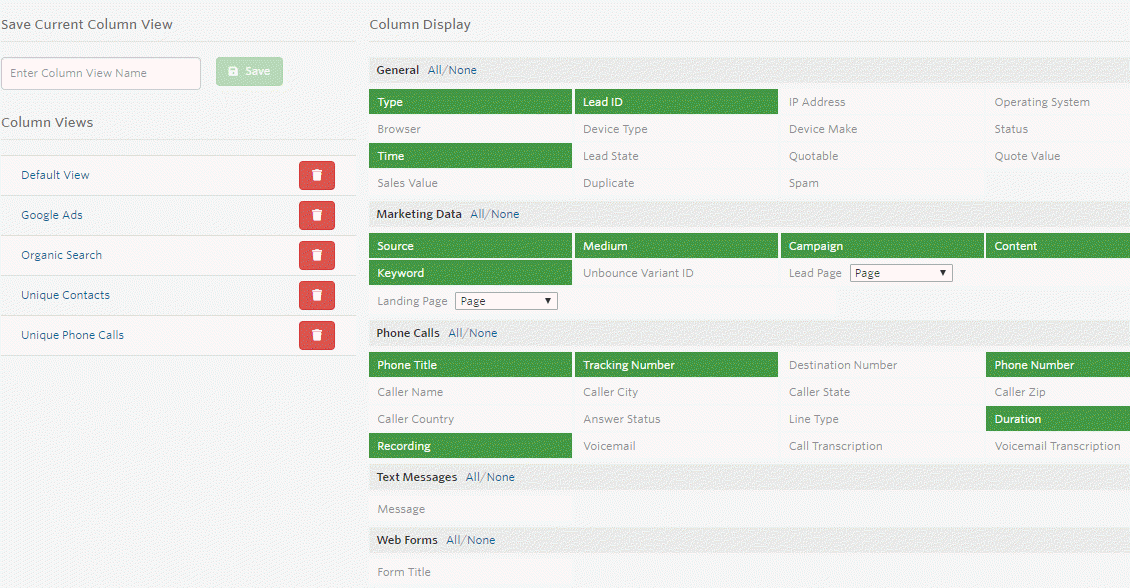 3Click "Save". Your saved view will appear above the Default View and you can switch back and forth as needed.