With WhatConverts, you can customize and save your dashboard view for your user account.
1Log into your WhatConverts account, select your "Profile" from the left side menu. When in your Dashboard, click the "Show Column Display" button.

2Under Save Current Column View, give your column view a name. In the example below, I have used Google Ads. Then, choose the columns (click on the column headers you would like to see - active columns will turn green) you would like to display in your saved view.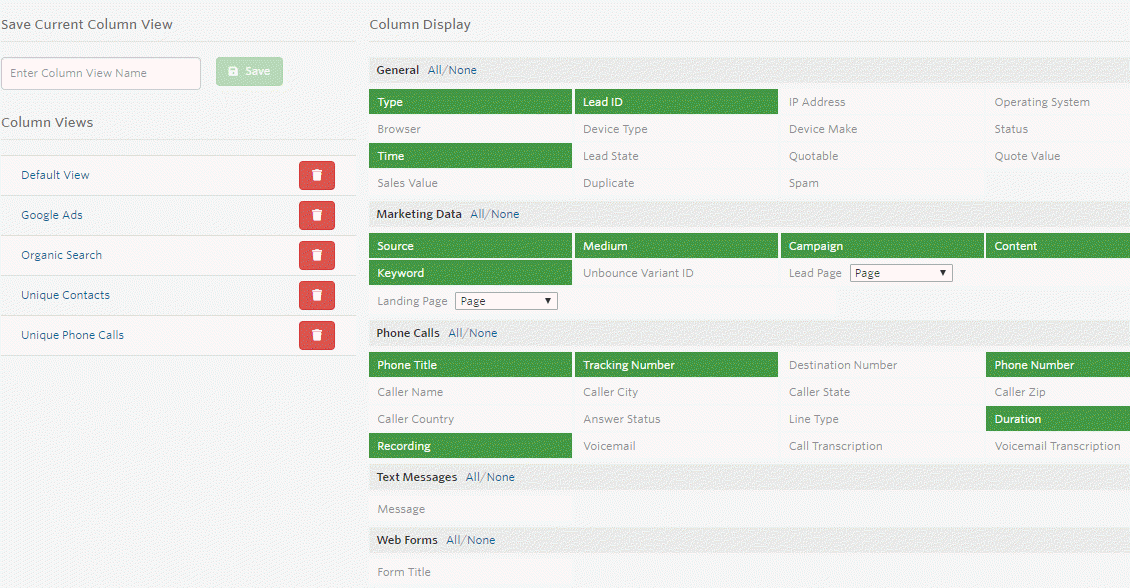 3Click "Save". Your saved view will appear above the Default View and you can switch back and forth as needed.