Any data that comes through WhatConverts can be connected to Salesforce using Zapier.
1 To integrate WhatConverts with Salesforce a Zapier account is required. Click on the following for instructions on how to connect WhatConverts with Zapier.
2Add an Action Step. Click "Continue".  On the menu on the left hand side of the screen, click the large "+"  icon. This will drop down an action menu and display an app selection screen. On that screen, select "Salesforce" as the Action App.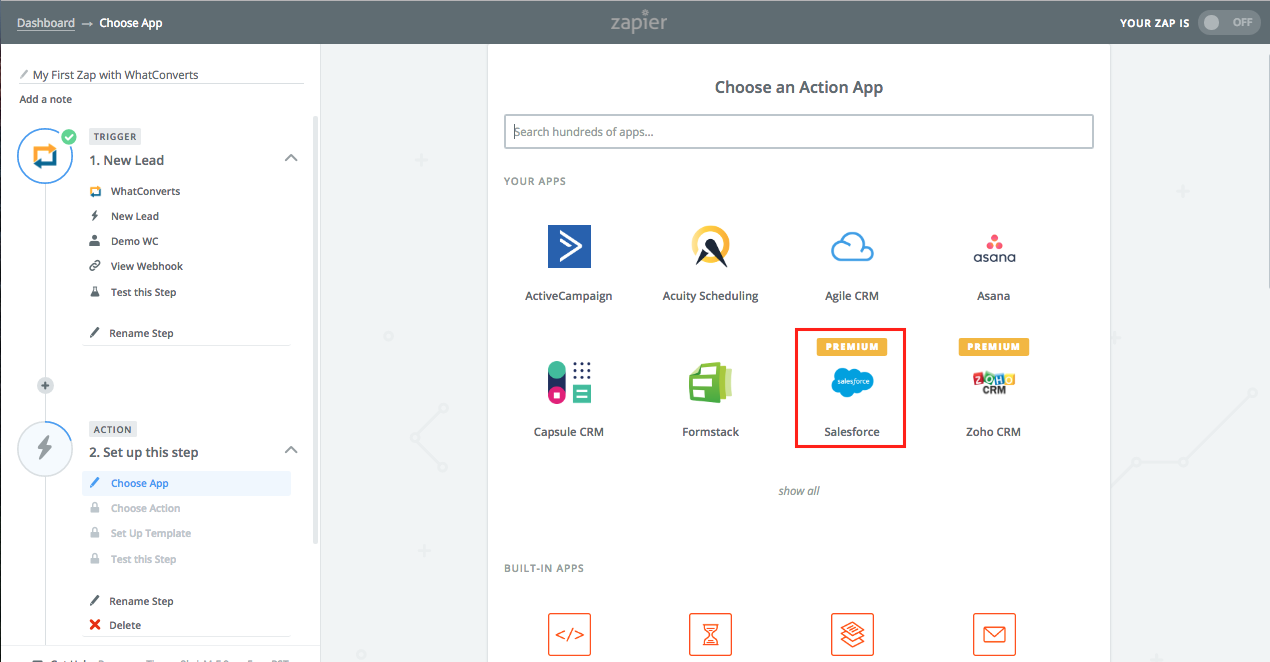 3You will be directed to the Select Salesforce Action screen. As your goal is to take a lead in WhatConverts and create a new lead in Salesforce, click the first option "Create Lead". Scroll to the bottom of the page and click "Save + Continue".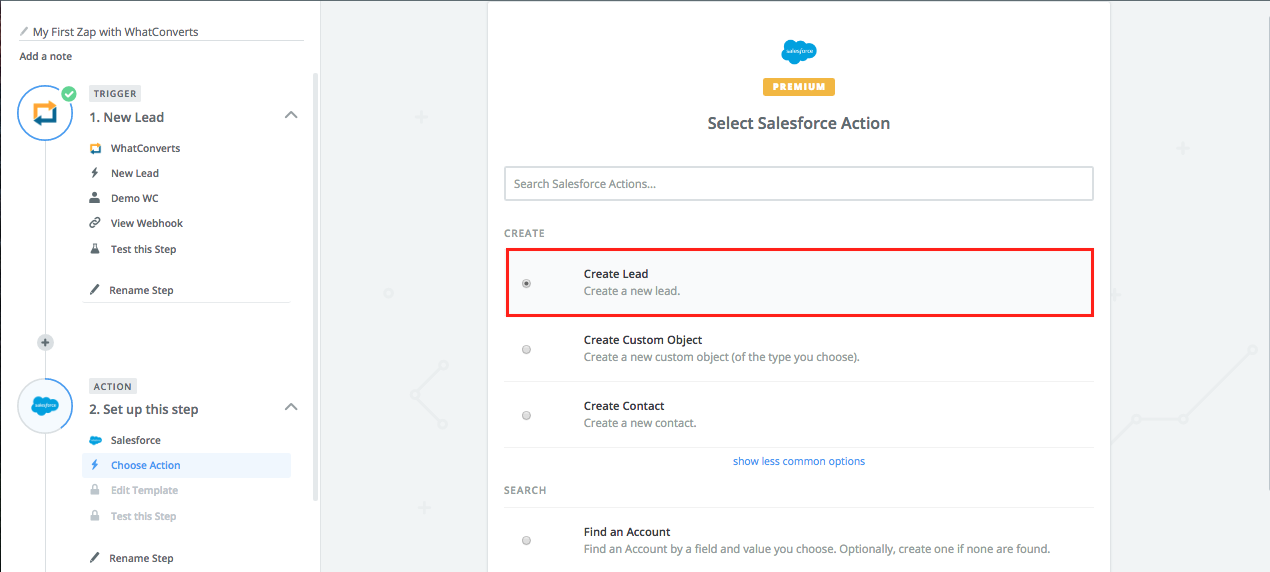 4On the Select Salesforce Account menu, you can add and test your Salesforce account. Once you have your account has been added and tested, click "Save + Continue".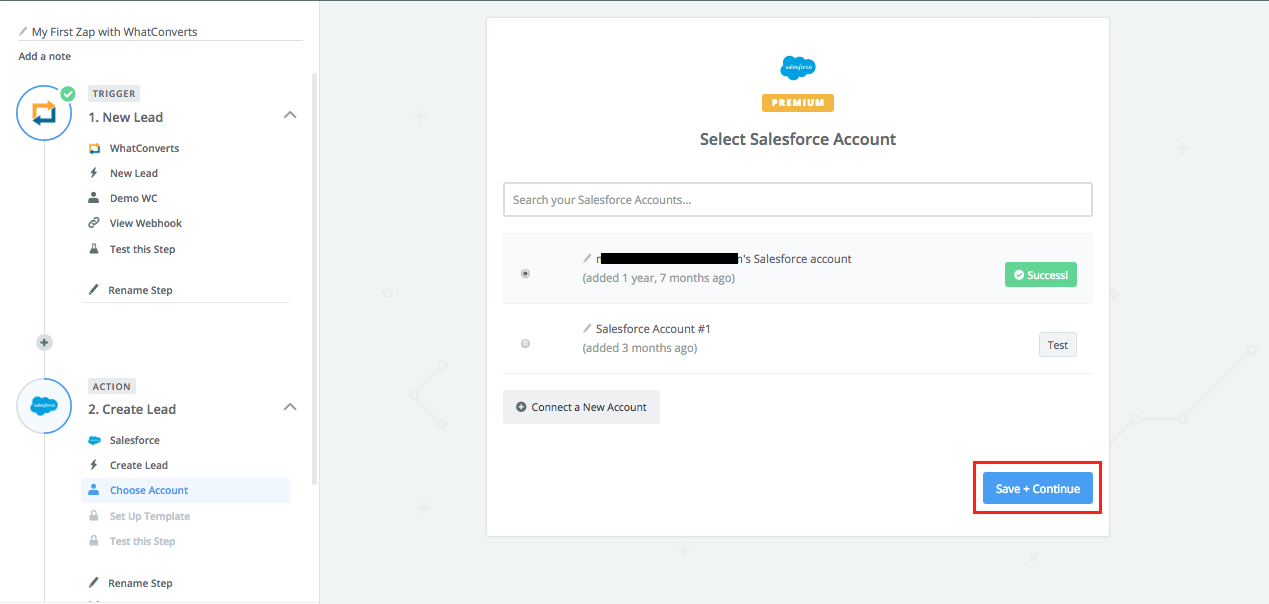 5On the Template Page, you will see multiple information fields listed. You're going to match WhatConverts' data with Salesforce data, by matching up fields. The template is customizable to match any needs. Once you've completed matching the fields with the examples, click "Continue".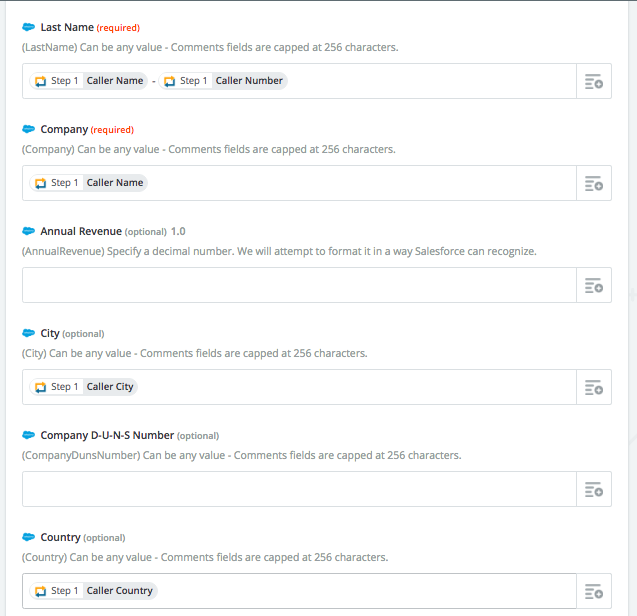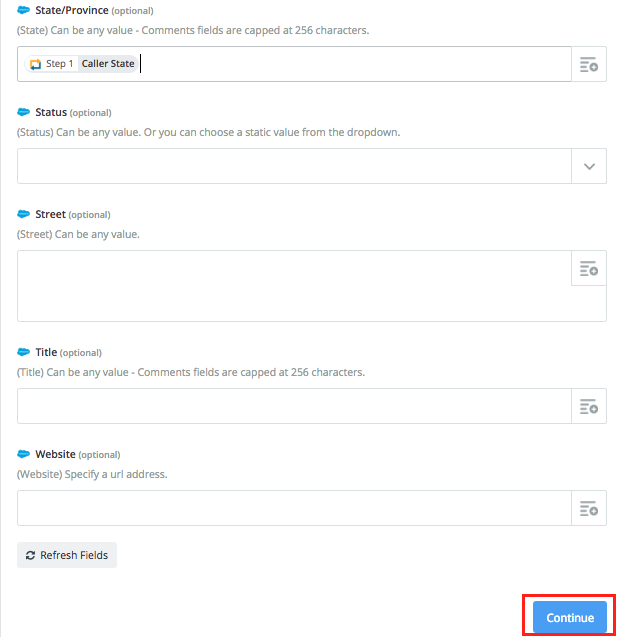 6On the next screen, Zapier will give you a lead data sample using the template created. If you are satisfied with the information presented, scroll to the bottom of the page and click "Finish".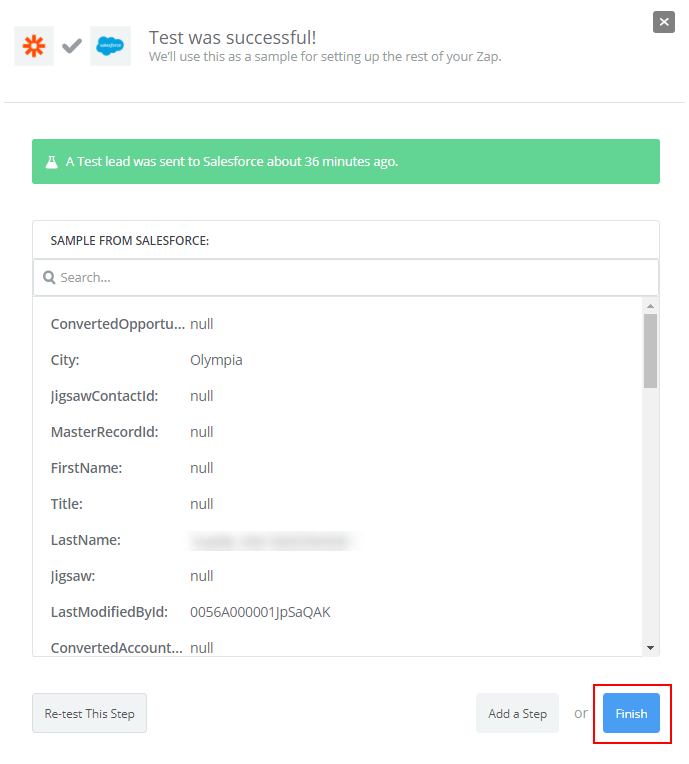 6The last screen will ask if you're "Ready to turn on your Zap". Click the switch to "on" and your Zap is active.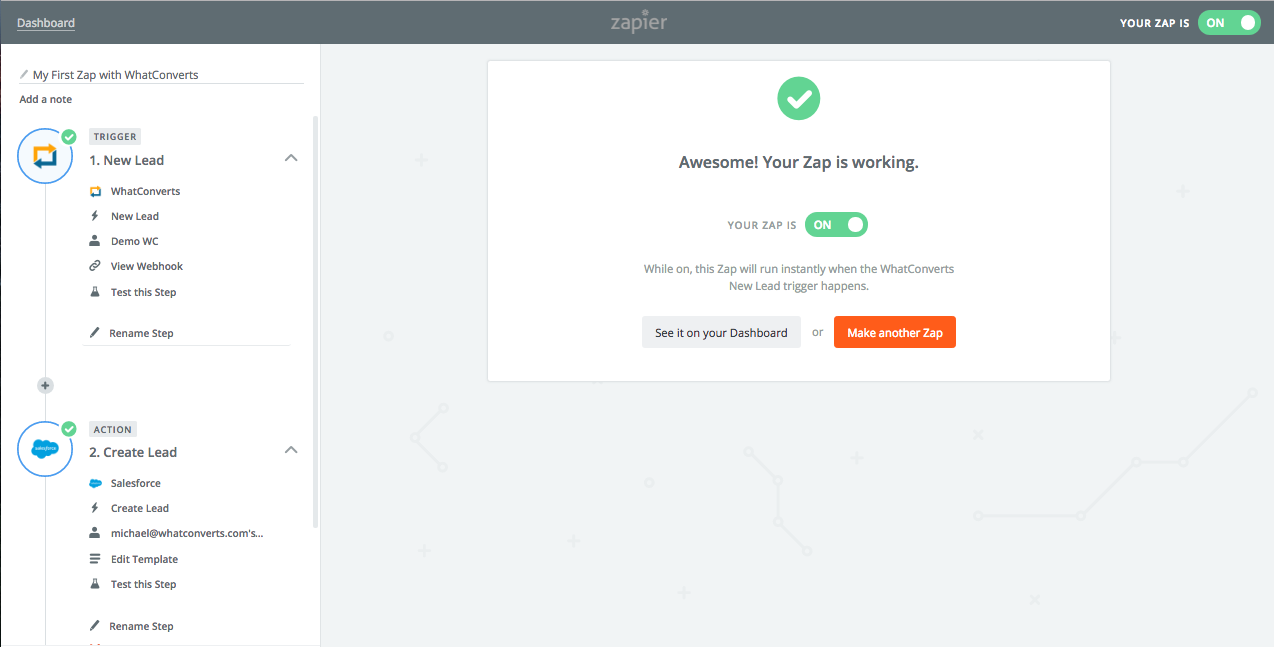 Congratulations! WhatConverts is now connected to Salesforce using Zapier. In Part 3 of this support series, we will check the data on the Salesforce end, and merge any duplicate leads.