1Go to Salesforce to see the data from the test lead you created when you Connected WhatConverts to Salesforce. Log in to your Salesforce account, and click the "Leads" Tab.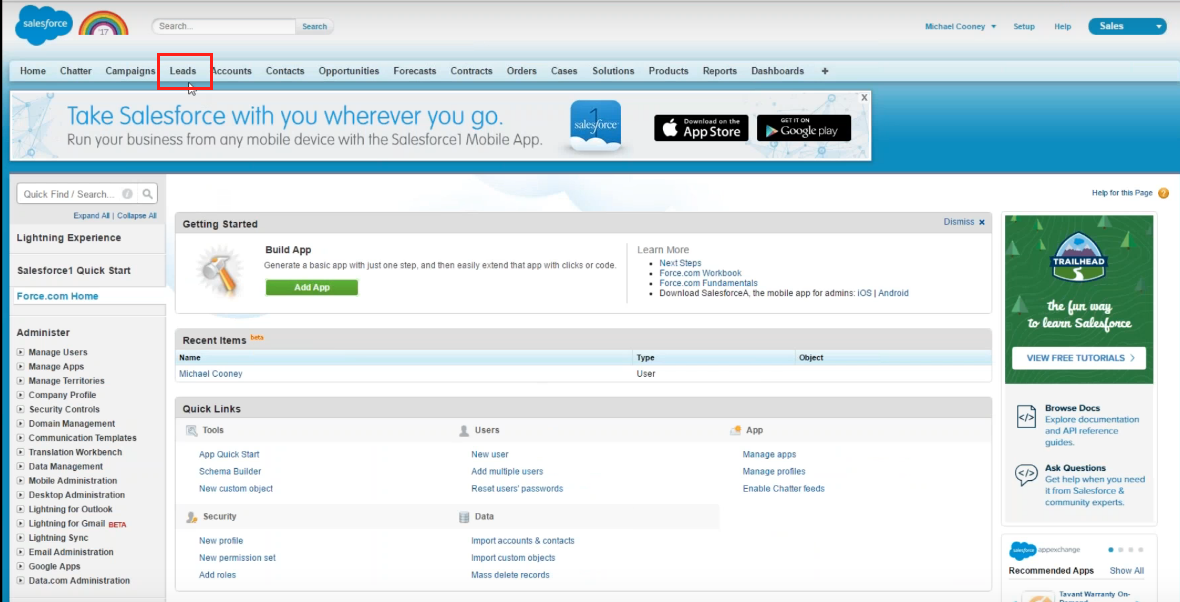 2You will now be able to view all Recent Leads. The lead we generated by calling the tracking number on our demo website from Part Two will appear on the page. Click on this lead to additional lead information, such as address or contact information. When finished, click "Save".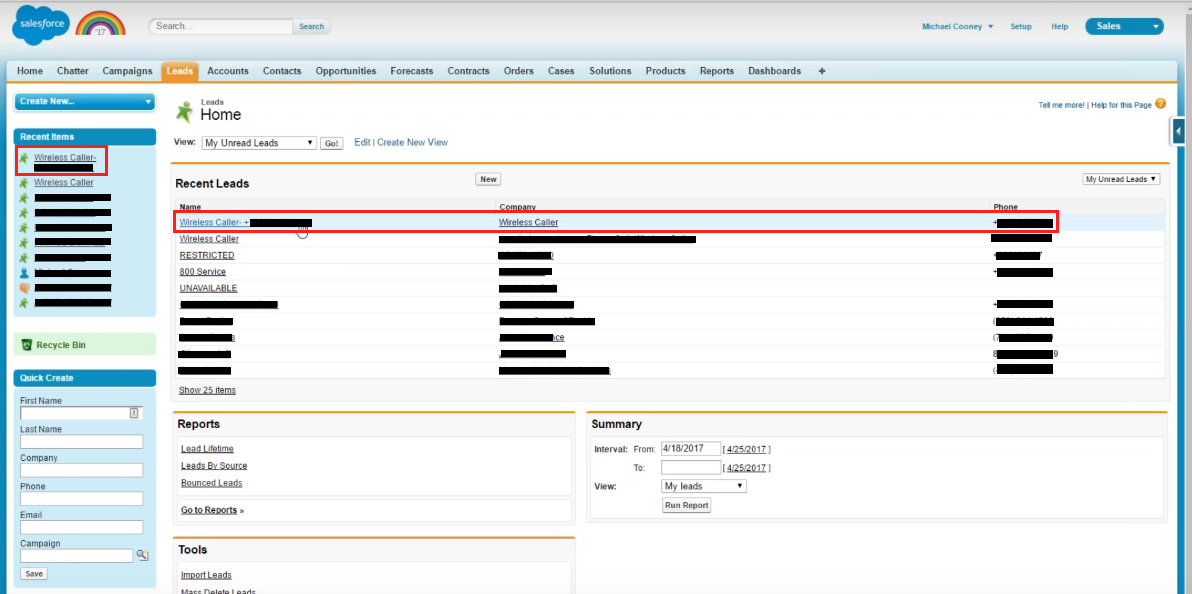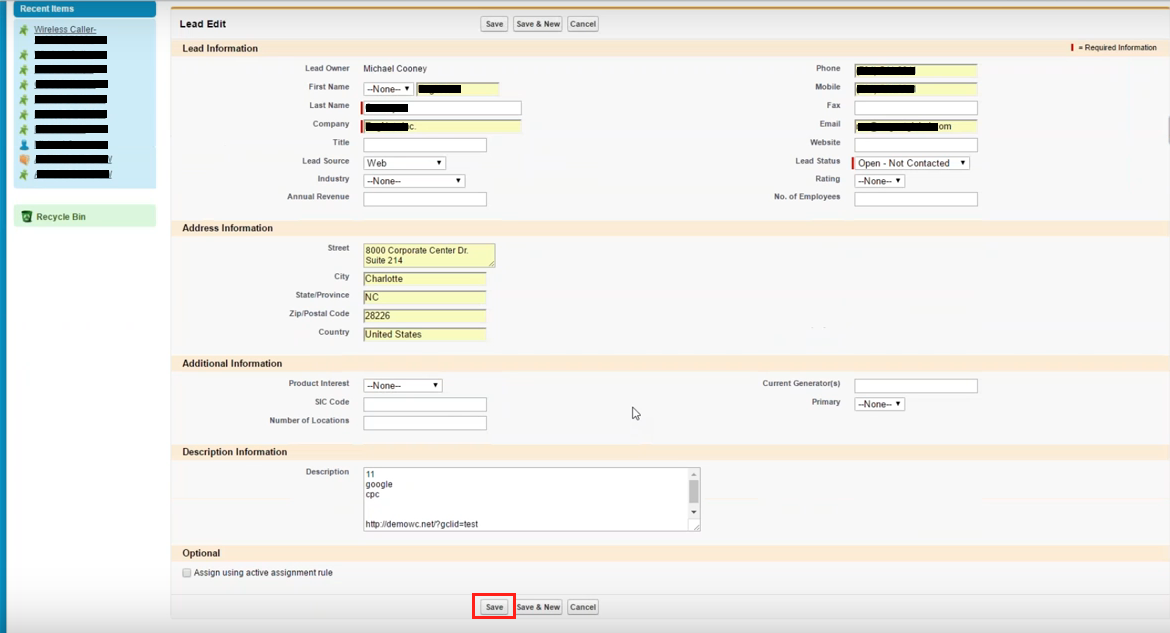 3We need to find and merge any duplicate leads. Click "Find Duplicates" on the screen to search for duplicates.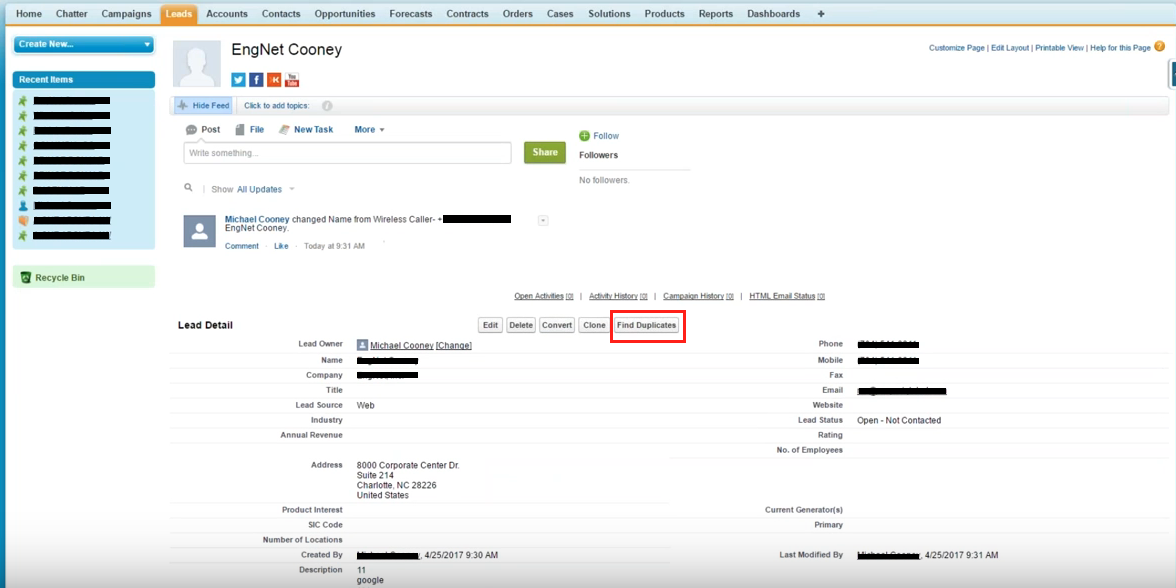 4Under the Matching Leads menu, you can now see all duplicates. Select the duplicates you'd like to merge, and click "Merge Leads".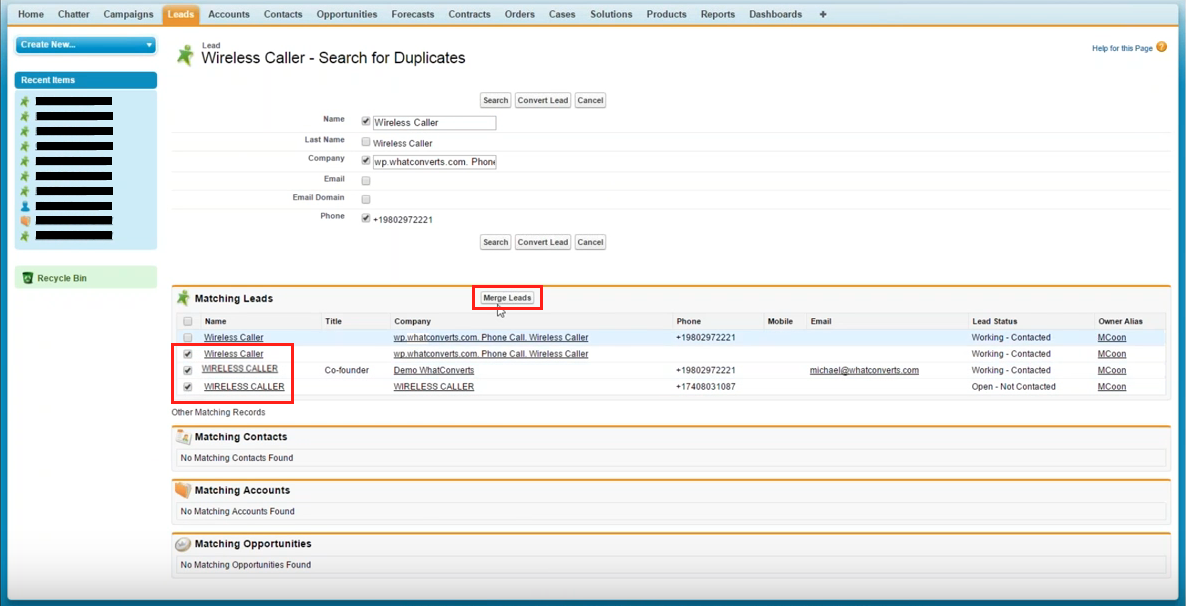 5Do a visual review to make sure all the selected information is the information you would like to use. When satisfied, click "Merge".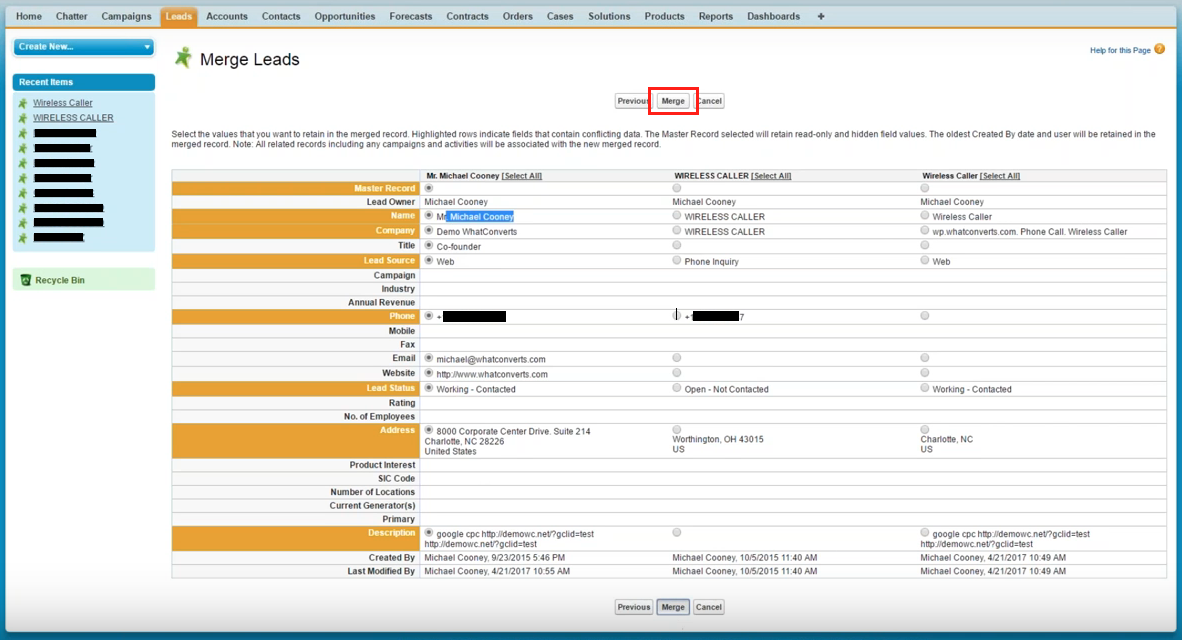 6Repeat this process until all duplicate leads have been combined. Moving forward, lead information has been condensed, allowing your sales reps to more effectively use your data.