Lead Intelligence lets you automate specific and customized parts of your lead qualification and management process by setting up Lead Intelligence Rules.
Lead Intelligence Rules follow an IF/THEN format. When a rule is run, the system searches for leads that match the IF criteria and THEN perform a defined action for those leads.
1 To create a Lead Intelligence Rule, begin by opening Control Center where your Account and Profile settings are housed. You can apply rules to your Master Account or individual Profiles. So make sure you're at the proper level.
Then click "Lead Intelligence".
Remember, Lead Intelligence is only available for Elite plans and higher. So if you don't see the option, consider upgrading.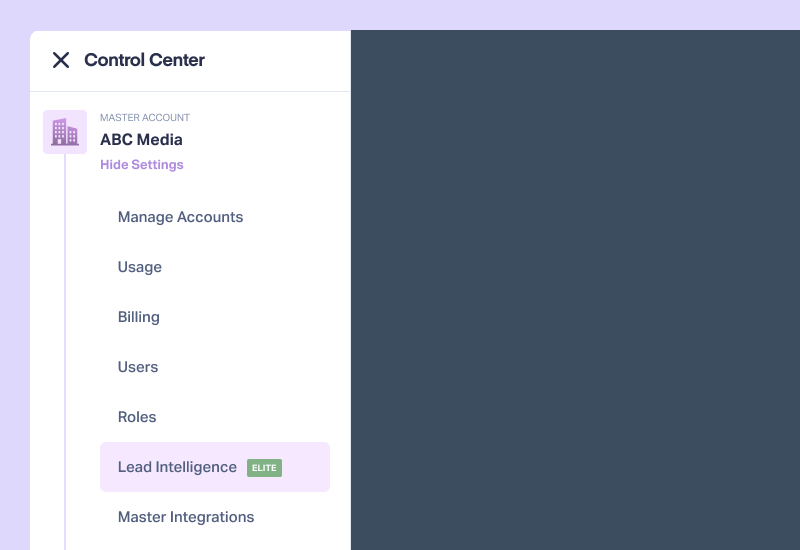 2 Click "Add Lead Intelligence Rule".

3 Enter a name for your rule and choose from two options on how to get started:
Blank – This is starting a rule from scratch. With this option, you can choose your own conditions and the actions that occur once those conditions are met.
Use a Rule Template – Choose from our list of pre-made Rule Templates instead.
We recommend looking for a suitable Rule Template before starting with a blank template.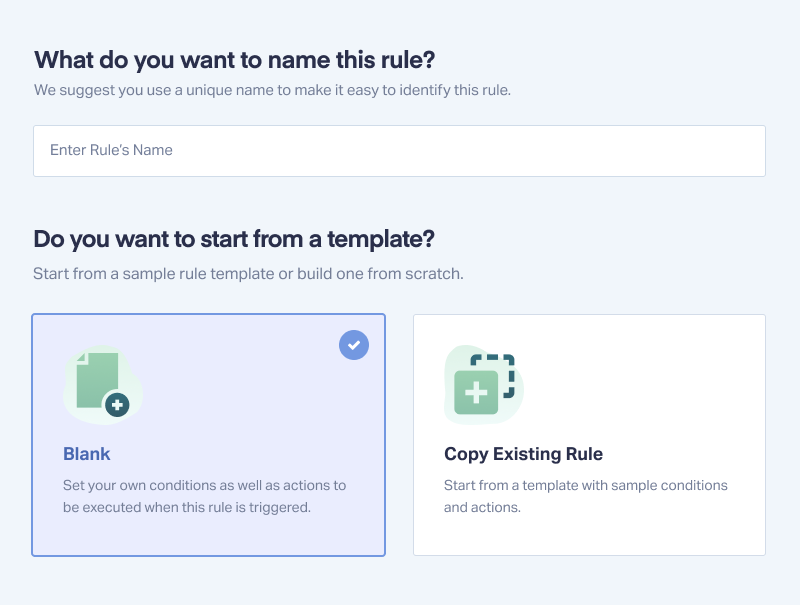 4 Enter additional information for your rule:
Activate rule after saving it. – Checking this box will activate the rule once you've finished creating it. If left unchecked, the rule will only run after clicking "Apply Rules to Existing Leads" on the main page.
Trigger rule when a new lead is created. – Rule will automatically check new leads as they enter the system to see if it applies.
Trigger rule when an existing lead is updated. – This rule will run any time an individual lead's data is updated (whether manually, via an outside system like a CRM, or by another rule). Precaution: Checking this box can cause a rule to make multiple changes to a lead if the rule criteria is not strict enough.
You can also enter the time zone to be used and which profiles the rule should be applied to if you're making a rule under your Master Account.
After you're finished, click "Next Step".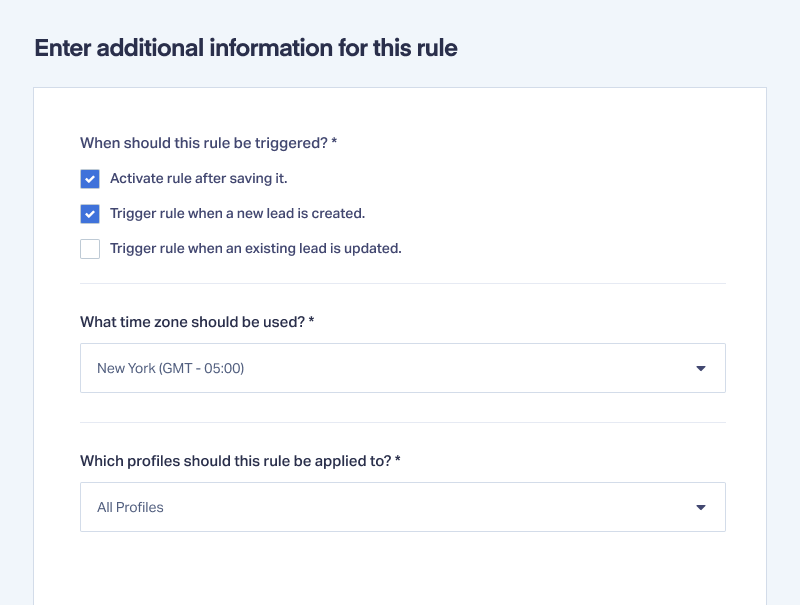 5 Start building your rule by choosing your IF conditions.
If you choose to start from a Rule Template, your IF conditions and THEN actions will already be populated. You can then add additional IF conditions and THEN actions to your rule if you'd like.
IF conditions are built with three form fields:
To build an IF condition, choose a Dimension (lead data point), Value (lead data point target), and Qualifier (relationship between the Dimension and Value). Then click the checkmark to save the condition or the trash icon to delete it.
To add another condition, use the "Add Group" button. Choose either "AND" or "OR" to set the relationship between the conditions. This lets you trigger an action only when all of a set of conditions are met (AND between conditions), or any condition within a set is met (OR between conditions).
Using combinations of "Add Group" and "Add Condition" let you further customize what triggers your action.
Click "Finish" when you're ready to move on.
6 Next, build out your THEN actions you'd like to take place if your IF criteria is met. Your actions are built with three form fields:
Type of Action
Dimension
Value
There are lots of different actions and action combinations to choose from. Multiple actions can only be grouped together by "AND".
When you're ready, click "Finish" to complete your rule.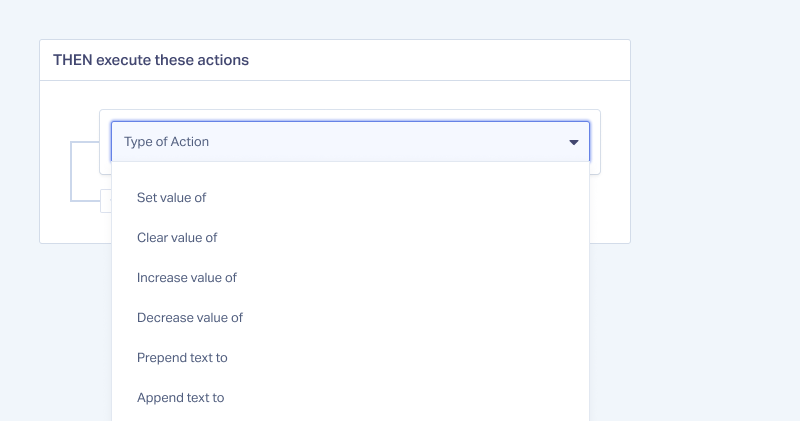 7 You'll then be taken back to the Lead Intelligence home screen.
Here you can see all the rules you've created for your Master Account or specific Profile.
When you apply rules to your current leads, they run in the order presented on this screen. You can reorder your rules by simply dragging and dropping on this screen.
When you're ready to apply your newly created rule, just click the "Apply Rules to Existing Leads" button.
You'll then be prompted to:
Select a date range
Select the rules you'd like to apply
Confirm lead data modification
Select the "Apply Rules to Selected Leads" button to apply the rules according to your criteria.
Depending on the number of leads within your time window and the number of rules, the process may take a few minutes.
You can also choose to be notified of when the rules have been fully applied by selecting the "Send me a notification email when finished" option before selecting "Apply Rules to Selected Leads."
After the rule or rules have been applied, you'll be able to see the effects within Lead Manager.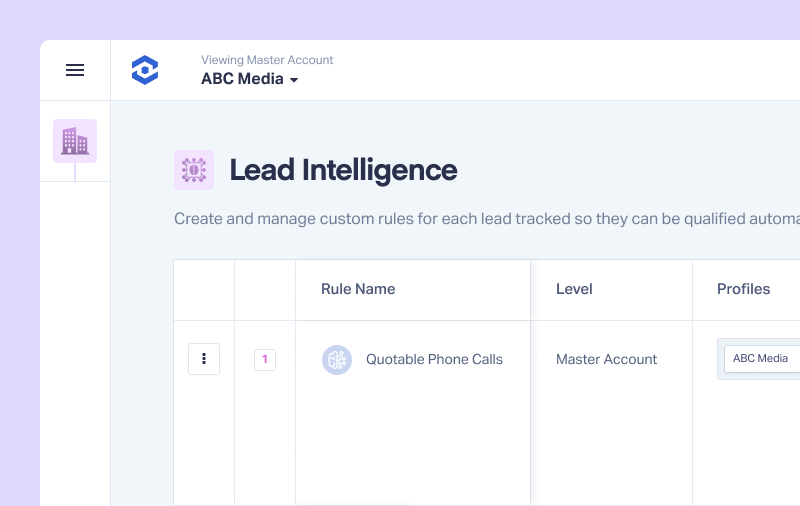 If you have any questions, please contact us here: Contact WhatConverts Support or email [email protected].