Agencies using Report Garden can directly integrate clients' WhatConverts accounts into new or existing Report Garden reports.
Important: You MUST use a Master Account API Token and Secret to integrate with Report Garden.
1Log into Report Garden. On the left-hand menu, select "Accounts". Select "WhatConverts".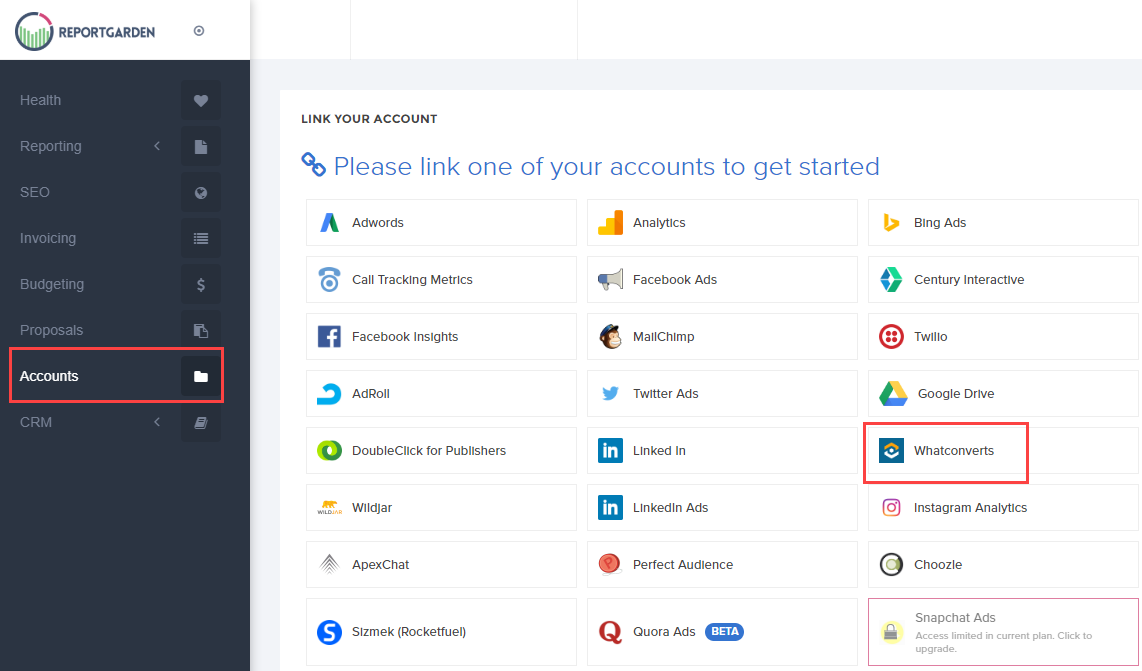 2Enter your API Secret and API Token. To find these values:
Log in to your WhatConverts account, click "Master Account" and "Integrations". Select "API Keys".
Click on "Add API Key".
Your API Token will be generated and appear on the page. Click the "lock" icon to reveal the API Secret.
Click "Submit".