1Go to your SharpSpring Account and create new custom fields. Go to, "Settings" and select the "Customize Fields" option in SharpSpring by clicking on "Settings" then "Custom Felds" from the left hand menu. Click on the "+ Add Field" button at the top of the page, choose Lead Field. Create the following fields:
Note: When creating the fields, make sure that you have selected the "Visible in Contact Manager" check box and "Text Input" as the Field Type.
Call Recording URL
Campaign
Content
Keyword
Landing Page
Lead ID
Lead Page
Medium
Source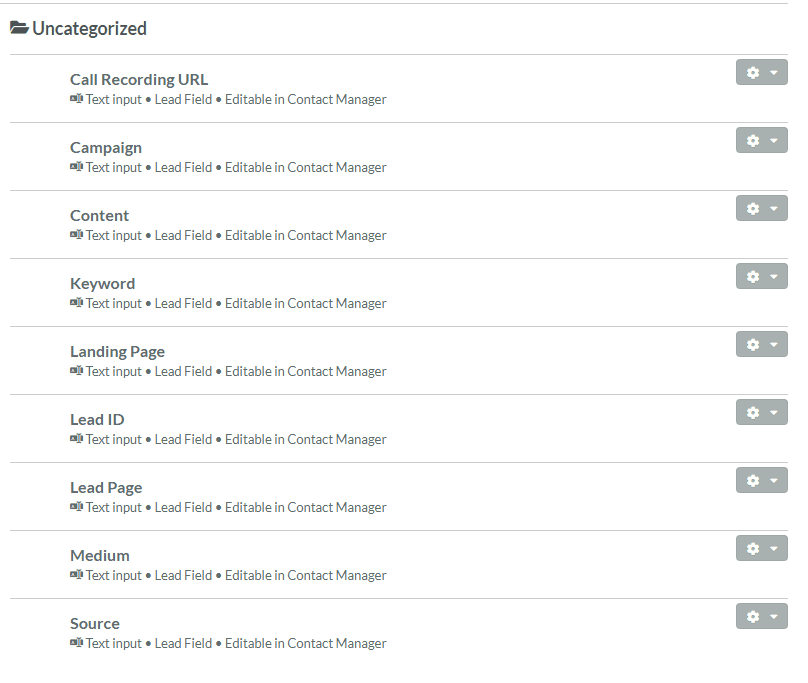 2Go to Zapier and create a Zap with WhatConverts as the Trigger App and "New Lead" as the Trigger.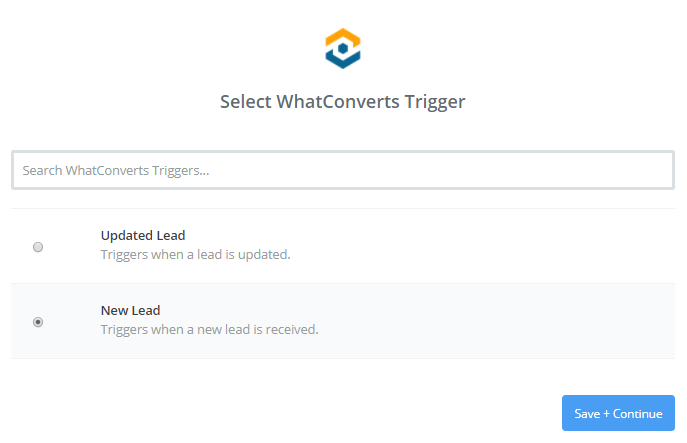 Connect your WhatConverts account to Zapier or select your WhatConverts account, select your WhatConverts profile. Continue through, click "Fetch & Continue" to get a sample lead.

3Click the "+" icon between your Trigger and Action Steps and add a Filter.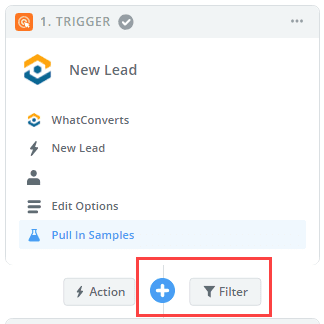 Select the "Only Continue if…" option and click "Save + Continue. Set the first field to "Call Status", the second field to "(Text) Contains" and the last field to "completed". Click "+ And" set the first field to "Lead Type", the second field to "(Text) Contains" and the last field to "phone call" "Test & Continue".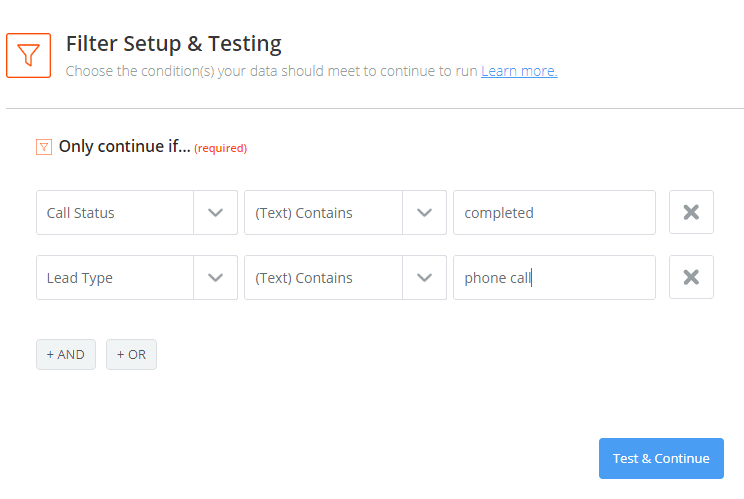 4Add the Action Step and select "SharpSpring" as your Action App. Connect to your SharpSpring account and in the template, connect the following fields:
Email Address: Select "Caller Number" from the drop-down, then type in "@donotreply.com"
Last Name: Caller Name
City: Caller City
Country: Caller Country
State: Caller State
Phone Number: Caller Number
Lead ID: Lead ID
Source: Source
Medium: Medium
Campaign: Campaign
Content: Content
Keyword: Keyword
Call Recording URL: Play Recording URL
Lead Page: Lead URL
Landing Page: Landing URL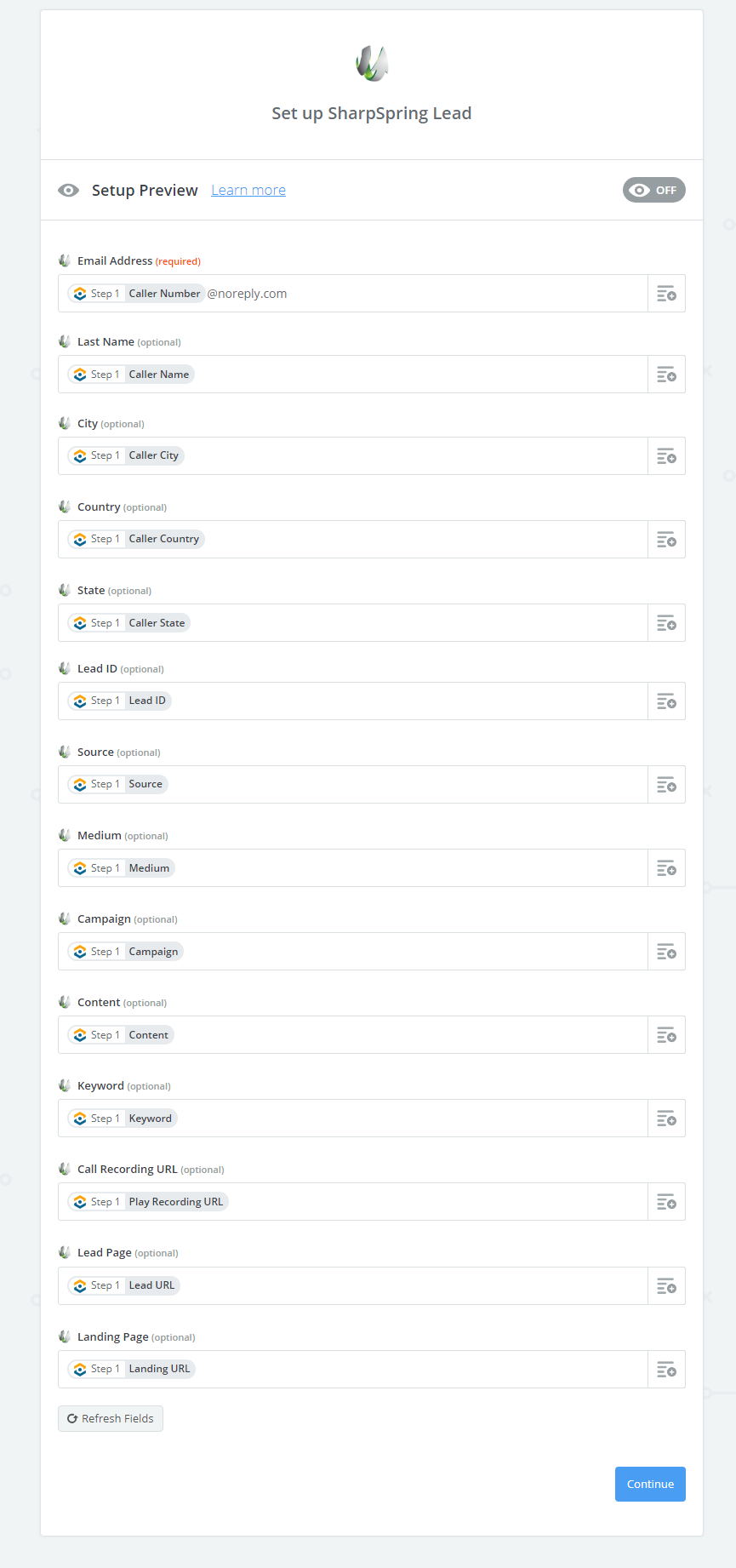 Click "Continue" and send a test to SharpSpring. When the Zap is successful, click "Finish", give your Zap a name and turn your Zap on.