1Navigate to the WhatConverts profile you would like to add custom fields in. On the left-side, select the "Profile Icon". Click "Custom Fields".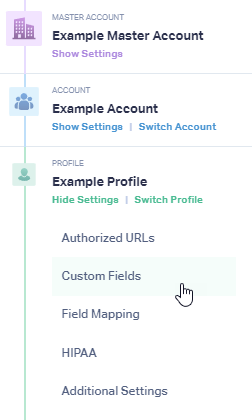 2Click the orange "+ Add Custom Field" button. Give your Custom Field a name, select the Field Type of either "Text" or "Dropdown" and provide a Default Value. Click "Next Step".
In the example below, this is a custom field that will be available in all leads. It is a dropdown where the default value is "Not Set" until it is changed. The additional options are "New" or "Existing".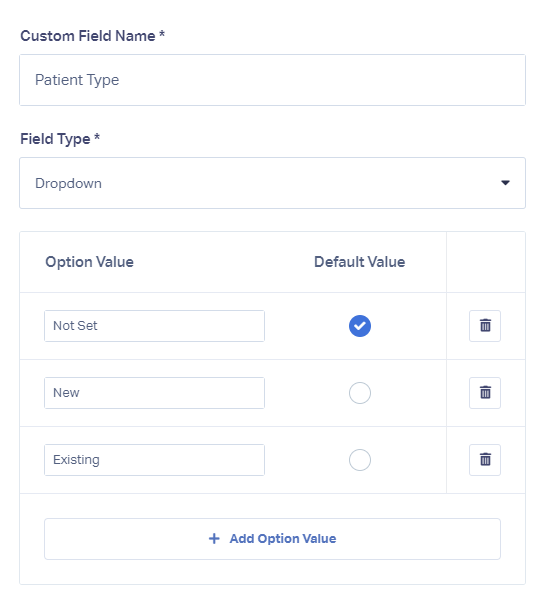 Choose the lead types you would like to add the custom field to and click "Finish"
3Click on "Leads" in the top menu. On one of the leads you have added your Custom Field to, click "View Lead".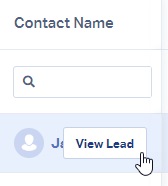 In your Lead Details, you will find your Custom Field on the left panel.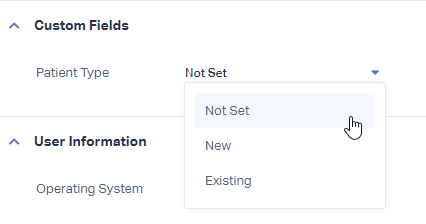 Each lead in WhatConverts has a set of default fields that apply to everyone. We know that every company is unique, we've built in custom fields so that you can add additional fields to each lead.
1Go to your WhatConverts dashboard, make sure you have selected a "Profile", click on "Settings" under your profile and select "Custom Fields".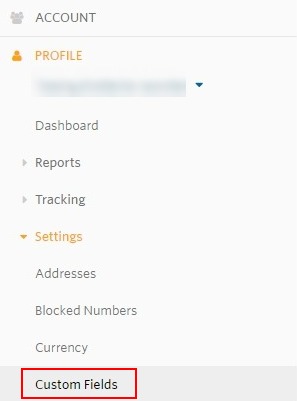 2Click on "Add Custom Field" to bring up a popup to add a custom field.


3Add a name for your custom field under "Custom Field Name", select which type of leads you want to add this custom field for. For example, if you just want to add a custom field for Web Form Submissions, check the box for "Web Forms". Click "Add".