Track your Wufoo Web Forms in WhatConverts. Begin by using the HTML/CSS download method when embedding the form on your website.
1When embedding the Wufoo form within your website, use the HTML/CSS download method. click the "Download the HTML/CSS" button.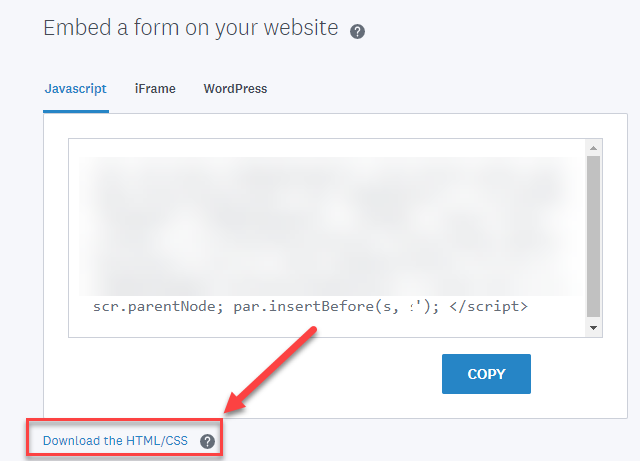 2Open the "index.html" file in that folder into a text editor, copy the HTML and paste it into the HTML page on your Website.
3Login to WhatConverts and select your profile. If you have only one profile this will be selected automatically. Click the "Tracking" from the left side menu and select "Web Forms".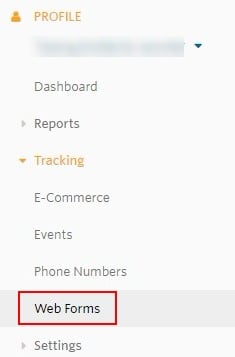 4Click the green "Add Web Form" button, select "Advanced Integration".



5Give your form a name, select Attribute Type "Class" and enter Attribute Value "wufoo".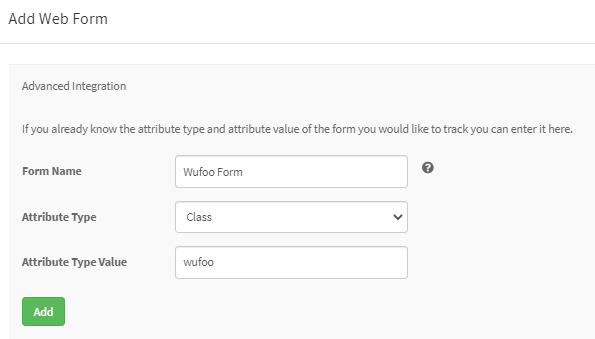 6 Test your form by filling in the form on your website and submitting. The "No lead found" will disappear and you'll see the form submission listed on your WhatConverts dashboard.

Your Wufoo form is now live and tracking. You can now use the CSS file downloaded with your form to style your form.