WhatConverts now allows you to set up a call flow to grab more data from your incoming phone calls.
A Call Flow can help you manage how calls are routed for business hours, location of the caller, intentions of the caller (sales or support for example) and more. This document will show you the steps to setting up a Basic Dial Call Flow that will play a message for a caller, forward a call to a destination number and record a voice message if the call goes unanswered.
How to Set up a Basic Dial Call Flow
1Log in to your WhatConverts Dashboard. Under Profile, select "Tracking", "Phone Calls". When the Phone Calls drop down opens, select "Call Flows".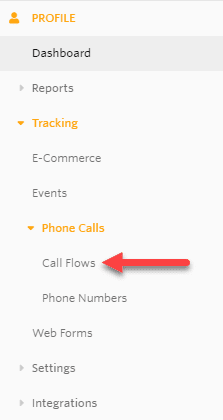 2At the top of the page, select "+ Add Incoming Call Flow" at the top of the page.

3Select "Basic Dial" for a simple call flow that plays a greeting message to your caller and connects them to a recipient.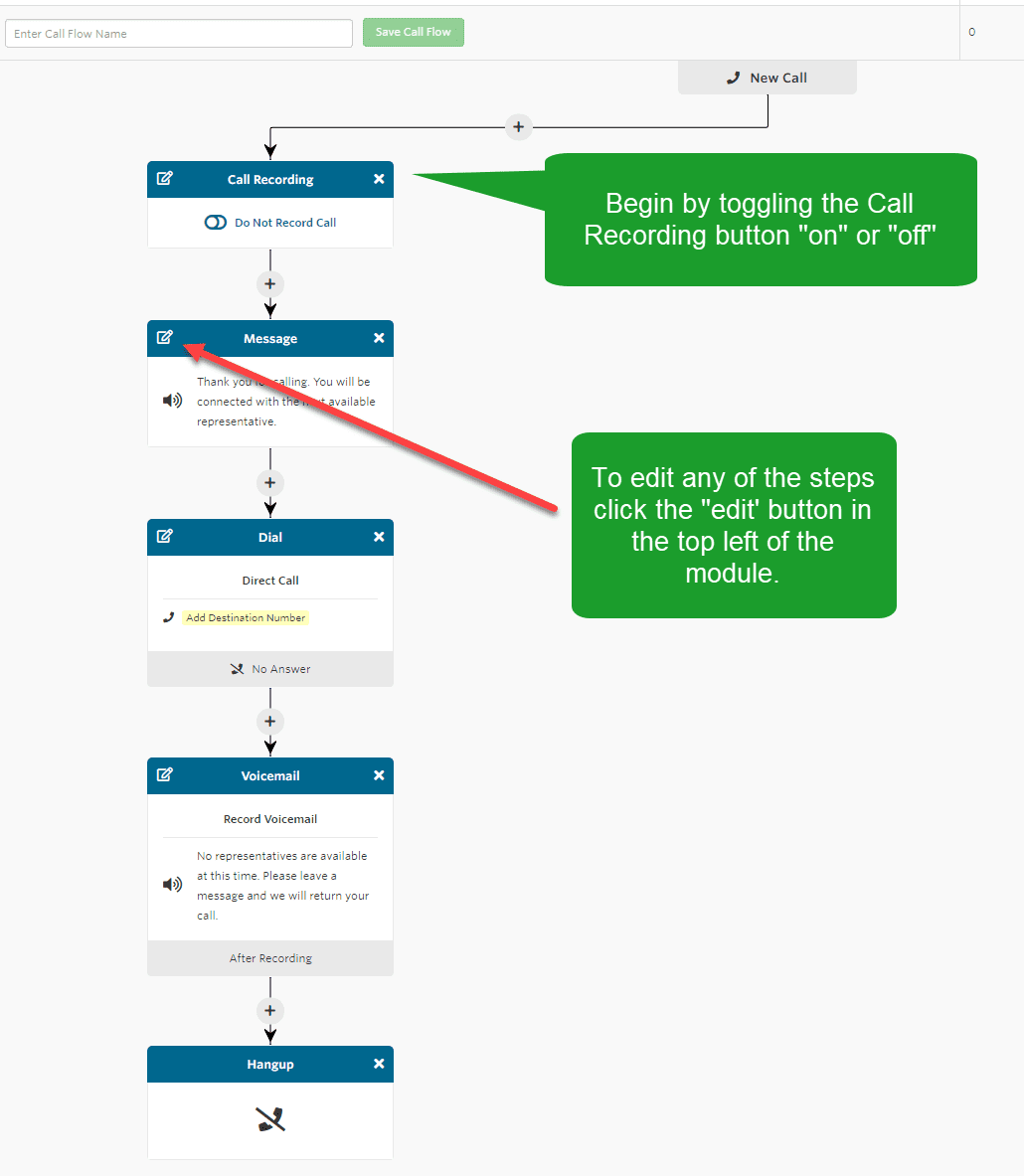 Toggle the Call Recording step "On" or "Off".Note:

Please be aware that call recording laws are applied at state, federal and country level, please refer to the laws and regulations of your jurisdiction. You may need to apply a message that states the call is being recorded.

Edit the Message step by clicking the "Edit" icon in the top left of the module. Enter the greeting you would like played to the caller before they are connected to your destination.
Edit the Dial step. Give your step a "Name", select the "Dial Type", enter a "Destination Number" where you would like your calls to forward to, choose which Caller ID you would like to display at the destination, if you would like a Call Whisper to be played and a Post Call Flow. Click "Update".
Edit the voicemail message by selecting the "Edit" icon in the top left of the Voicemail module.
Scroll to the top of the Call Flow, enter a "Name" for your new Call Flow and click "Save Call Flow".
3Apply your Call Flow to your tracking number by looking under your Profile, select "Tracking", "Phone Calls" and "Phone Numbers". Click the "Gear Icon" at the end of the row to edit your tracking numbers.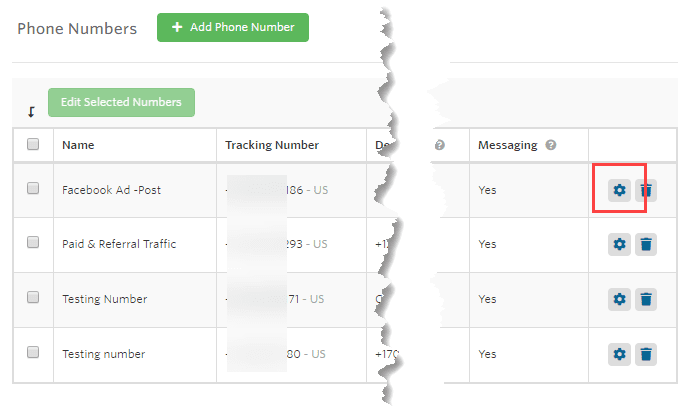 Under Call Routing, select "Call Flow" and choose your new Call Flow from the drop down menu. Click "Update".