Wix is a cloud-based web development platform. It allows users to easily and quickly build websites and online shops for their businesses. Users using Wix Premium can easily add the WhatConverts tracking script and begin instantly tracking leads to their Wix website.
1Sign into your Wix account and open the Wix page editor of the site you would like to set up WhatConverts Lead Tracking in. At the top of the page, select "Settings".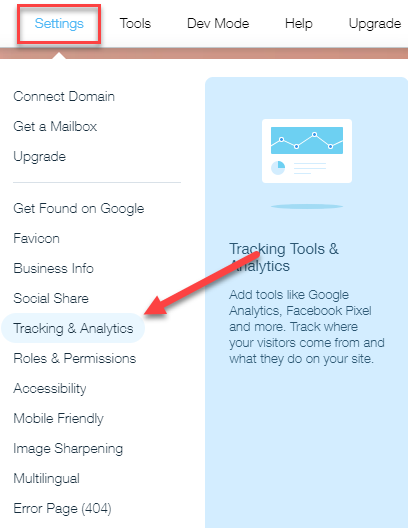 2Click on "Tracking & Analytics" then select "+ New Tool". From the dropdown menu, select "</> Custom"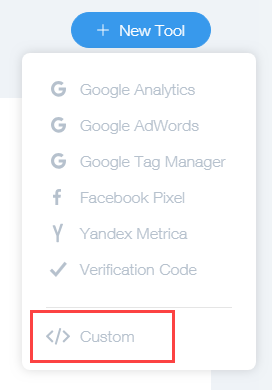 3Copy your WhatConverts tracking code into the Paste the code snippet here box. See: Adding WhatConverts Script to your Site to find your Tracking Script.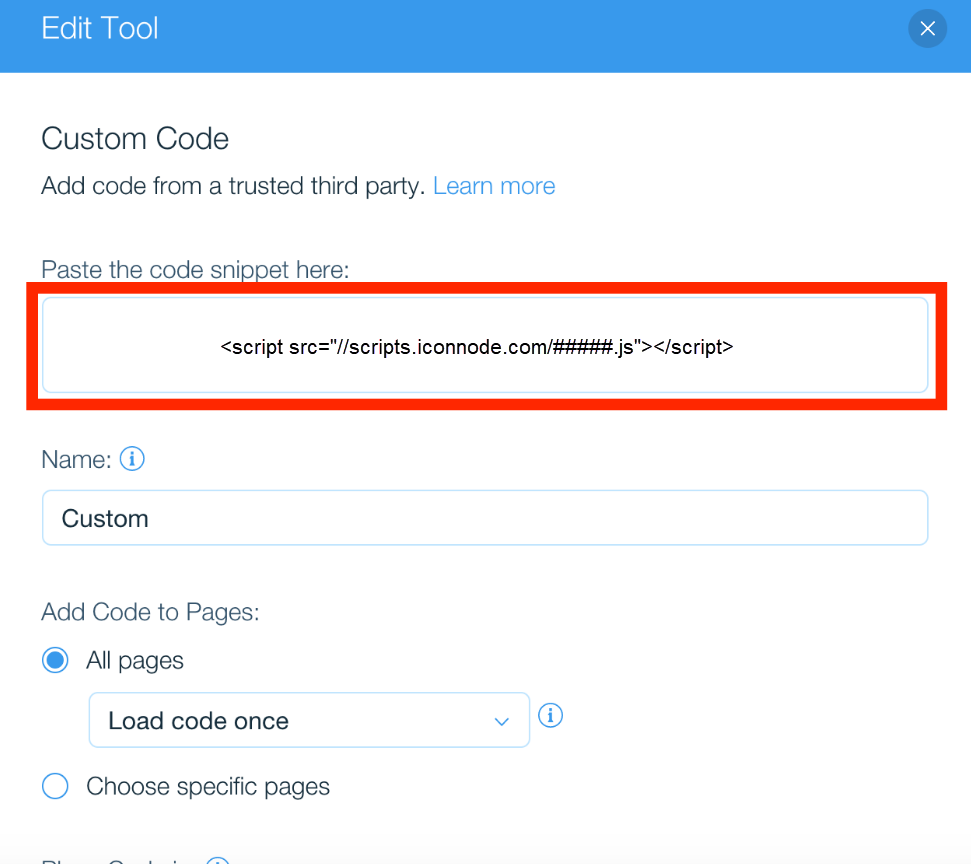 You can now name your custom code. Under Add Code to Pages, select "All pages" and Place Code in "Head". Click "Apply".