Adding the WhatConverts tracking script to a Weebly page is quick and easy. This document will walk you through how to integrate your WhatConverts Tracking Script into your Weebly page and set up tracking for a form in Weebly.
Adding the WhatConverts Tracking Script to Weebly Pages
1Enter your Weebly Editor and click "Theme" at the top of the Editor. In the left side menu, click "Edit HTML/CSS" on the bottom left.

2In the Code Editor on the left side, click "header.html" under Header Type. Paste your WhatConverts Tracking Script inside the head tags.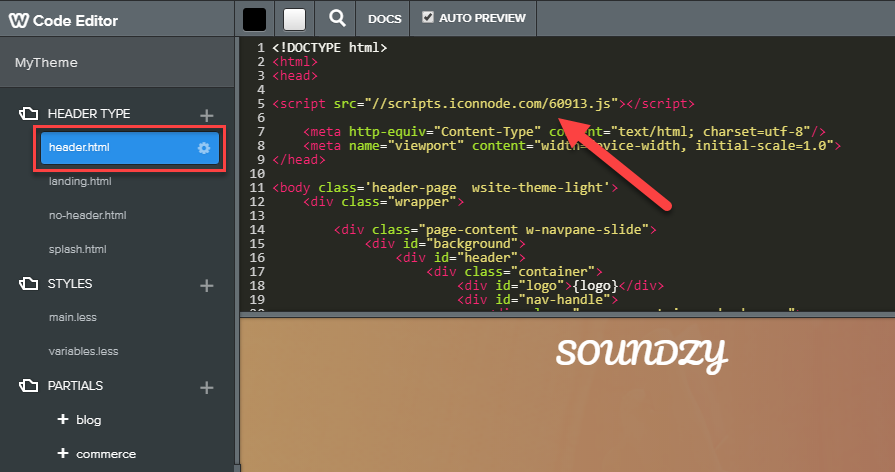 Click "Save" in the top right corner.
Adding a Weebly Form in WhatConverts
The Weebly Editor offers a built-in form builder for sites. Adding the forms requires just a few steps.
1In your WhatConverts account, under Profile, select "Tracking" from the left side menu, then "Web Forms". Click the green "Add Web Form" button. Enter the URL of your Weebly Site and it will find the form(s) on your page and click "Go". Click "Add" next to the form that is found.

2Go to the page your form is on in Weebly. Locate your form and "right click" the "Submit" button and click "Inspect". Copy the Class Attribute of the button.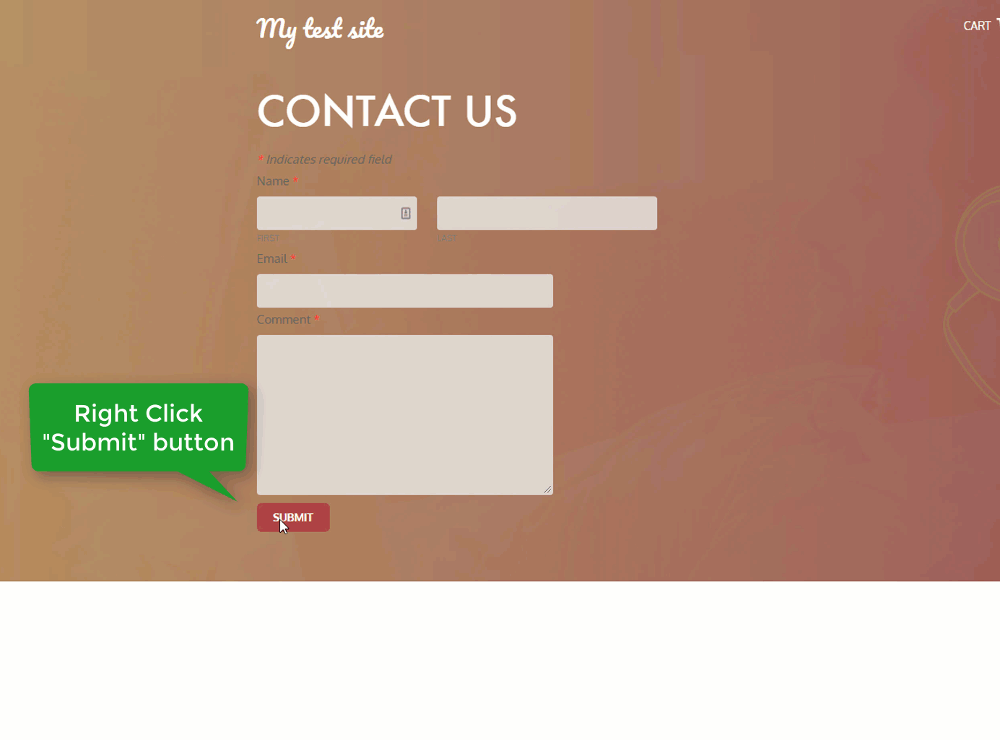 3Go back to your form in WhatConverts and click the "gear icon" next to the form you added. Under the Alternate Submit Button section, select "Class" from the Attribute Type and "paste" the Class Attribute you copied in the previous step. Click "Update". You can now test your form by fully refreshing your page (or pressing F5) and submitting a form.