Google Tag Manager simplifies the adding and management of 3rd party tracking scripts (tags) to a website. Follow the steps below to add your WhatConverts tracking code to Google Tag Manager:
Note: It is recommended to follow the instructions for Installing your WhatConverts Tracking Code and install your tracking code directly on your website or using the WordPress plug-in. Google Tag Manager scripts can be blocked by third-party ad-blocking plugins and software, causing your phone numbers to not swap and your forms to not track.
1 Find your WhatConverts tracking code under the "Settings" menu then select "Tracking Code" from the drop down menu.
2 Go to Google Tag Manager and "Add A New Tag" under your Workspace area. Select the "Tag Configuration" option and select "Custom HTML".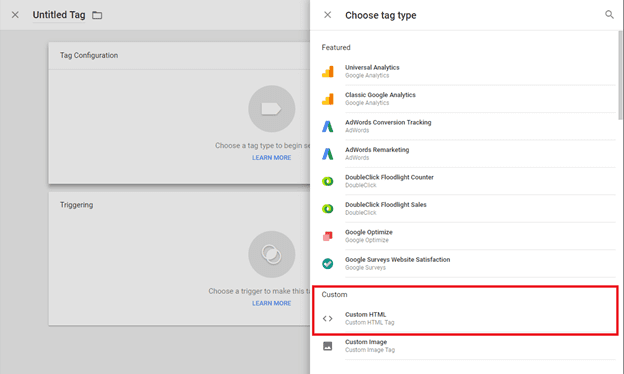 Add your WhatConverts script into the Custom HTML Tag text field. Select "All Pages" as your trigger and click on the "Add" button. Press the "Save>" button on the Tag Configuration Page.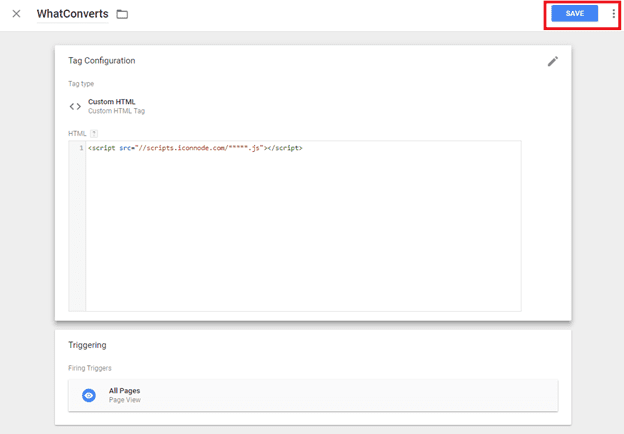 3 Click on the "Submit" button in your Workspace area, click "Publish" on the Submit Changes page.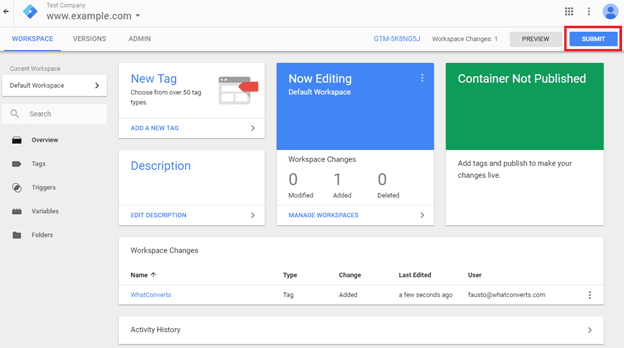 Your WhatConverts script should be live now. Please use this link to test your WhatConverts setup.