1Log into your WhatConverts dashboard. Under the Profile you would like to set your Formidable Form in, select "Tracking" then "Web Forms". Click "+ Add Web Form" at the top of the page.
2In the pop up, paste the URL your Caldera Form is located on and click "Search". In the list of forms you see, click "Add" next to the form where you see caldera_forms_form in the class attribute.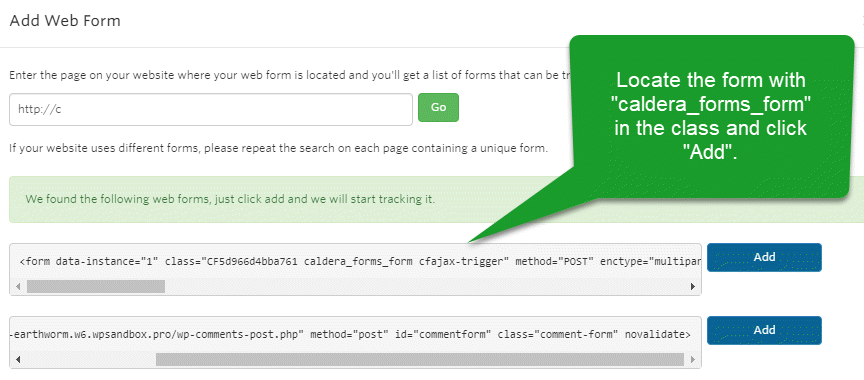 You can also edit the form name to identify which form you set up:
1Locate the form in your Form List. Click the "gear icon" to edit the form.
Note: The Form Name by default is "Form Date the Form was Added".


2In the Form Name Field, edit the field to identify the form. In the example below, the form is the Side bar Contact form. Click "Update".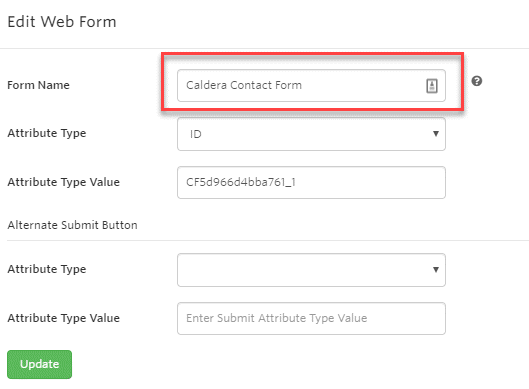 Note: Don't change the Attribute Type or Attribute Type Value when editing the Form Name. This will cause your form not to track.