1Log into your WhatConverts profile. Click "Tracking from the top menu. Select ""Calls", then "Phone Numbers".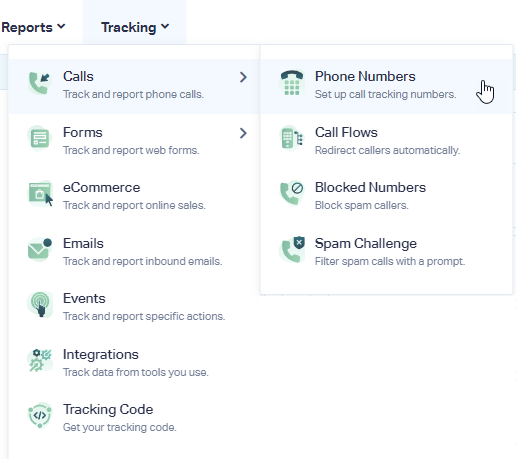 2In the Source column of your Phone Numbers table, hover over the Source in the row with your phone number. You will have two options:
3On the Edit Number Pool page you can update or change the following:
Dynamic Number Pool Name
Swap Number
Traffic Source
Assigned Tracking Numbers
The URL to Trigger Checkout
Once you have finished making changes, click "Finish".