1Log into the WhatConverts profile you would like to connect to Zapier and Salesforce. Select "Tracking" in the top menu. Click "Integrations".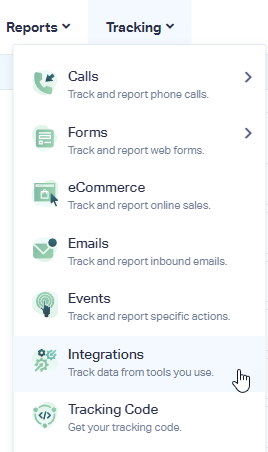 2Select the "CRM" tab. In the Salesforce module, click "Connect".
Click "+ Add Connection".
3Enter your Salesforce User ID and click "Finish".
To find your Salesforce User ID:
Log into Salesforce and click your User icon in the top right.
Select "Advanced User Details".
Right Click in the Advanced User Details frame and click "View Frame Source". In the URL bar, look for the ID that starts with 005 and copy until the question mark (?). An example is highlighted below.

4To set WhatConverts as a Trigger App in Zapier, connect your WhatConverts profile to Zapier. Full instructions on connecting WhatConverts to Zapier can be found here:
You can now use the WhatConverts account and profile set up in your Salesforce Integrations.
If you have any questions, please contact us here: Contact WhatConverts Support or email [email protected]
1Once you have a Zapier account set up, you will log on to your WhatConverts Dashboard, and select the "Intergrations" tab, click "Zapier".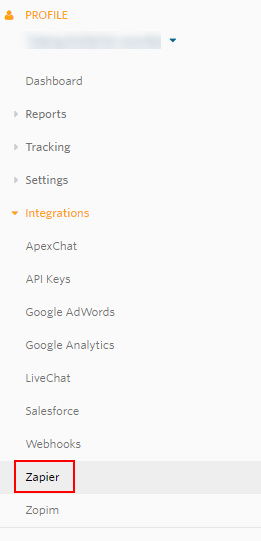 2Scroll down until you see Getting Started, with a link titled "Head over to Zapier". If you don't have an account, you will be prompted to create one. If you have a Zapier account set-up already, the link will direct you to "create a Zap" (Trigger), which will allow you to connect WhatConverts to Salesforce.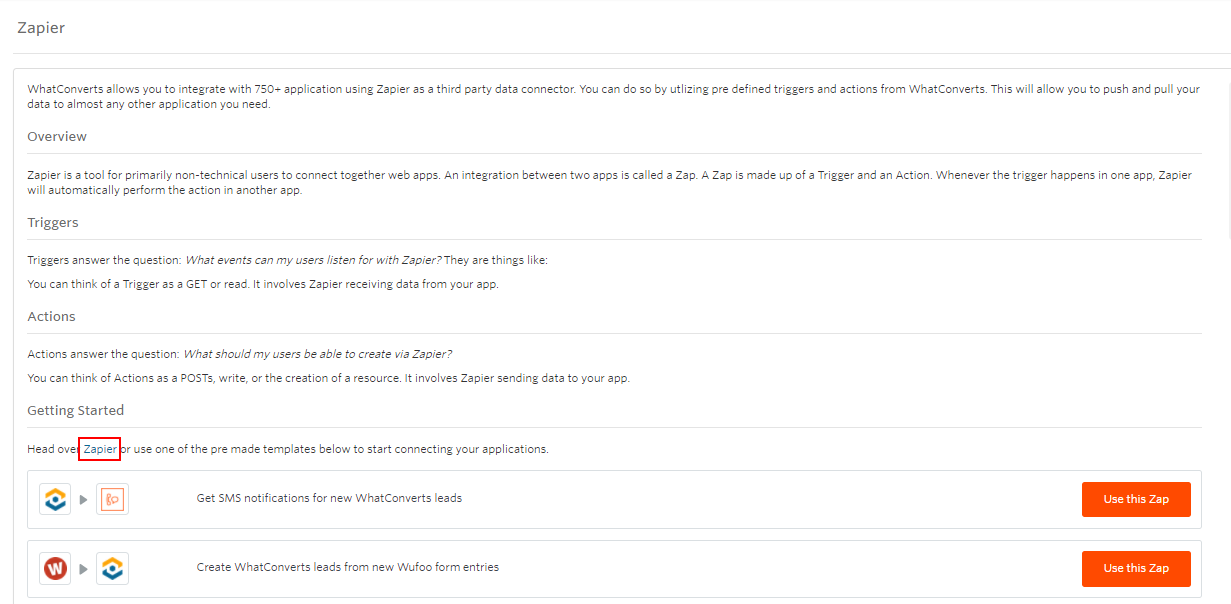 3Click "Make a Zap" and select "WhatConverts" as your Trigger App. Select "New Lead" from the middle menu, and then select "Save + Continue".
4Connect your WhatConverts account by selecting "Connect a New Account". Click "Save + Continue".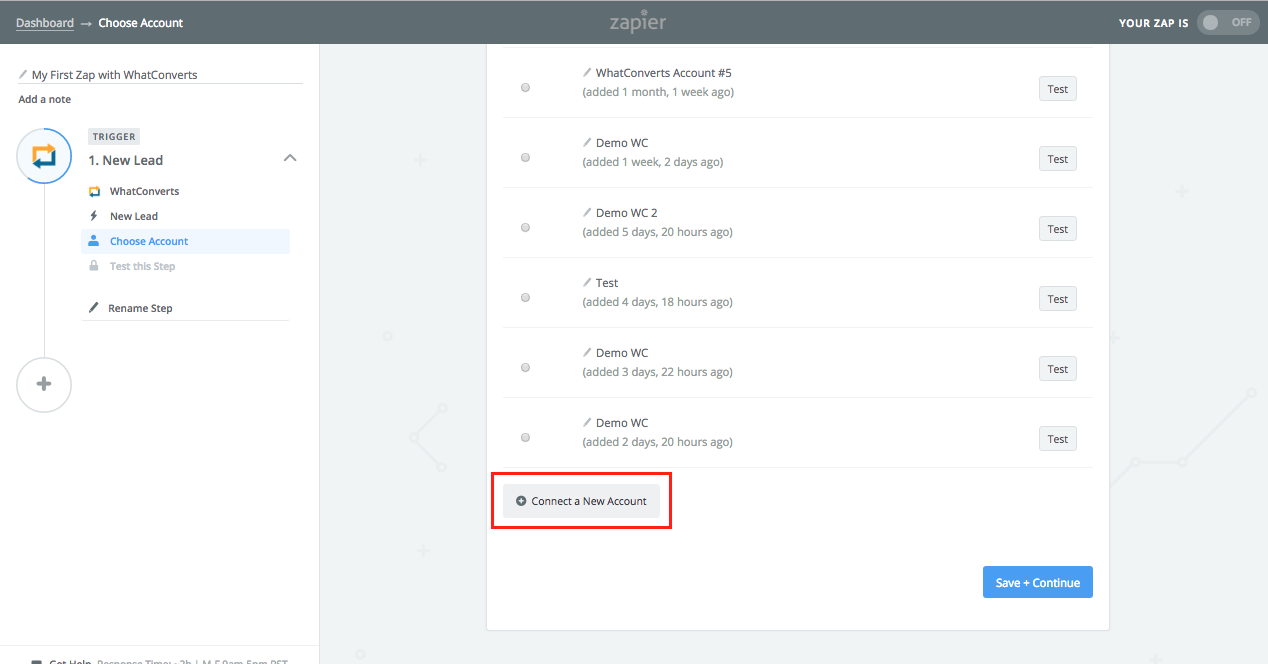 You will be directed to a screen titled, Allow Zapier to access your WhatConverts Account? with two empty fields asking for an API token and an API secret.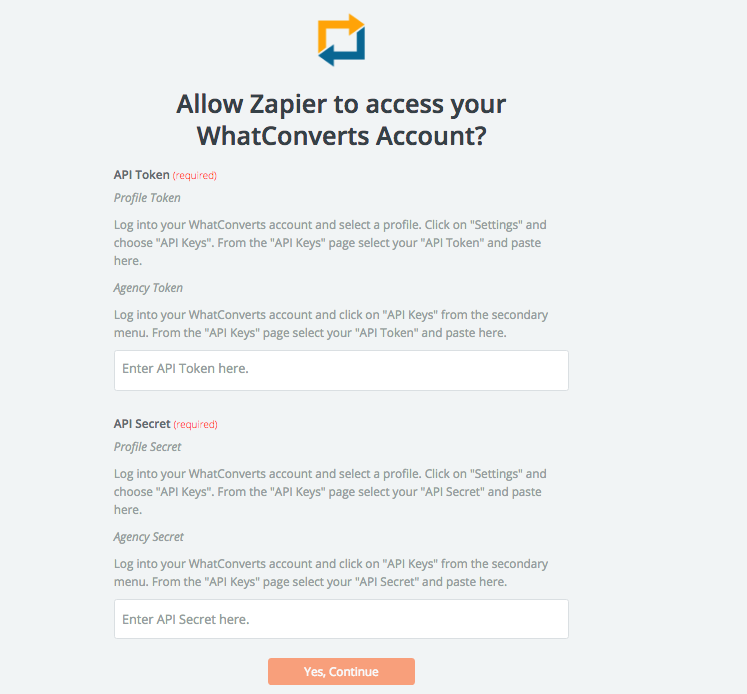 5To connect the accounts, you will use an API token and API secret from WhatConverts. To find that information, log back into your WhatConverts dashboard. Click on the "Integrations" link, then select the green "Add API Key" button. This will generate an API token and an API secret.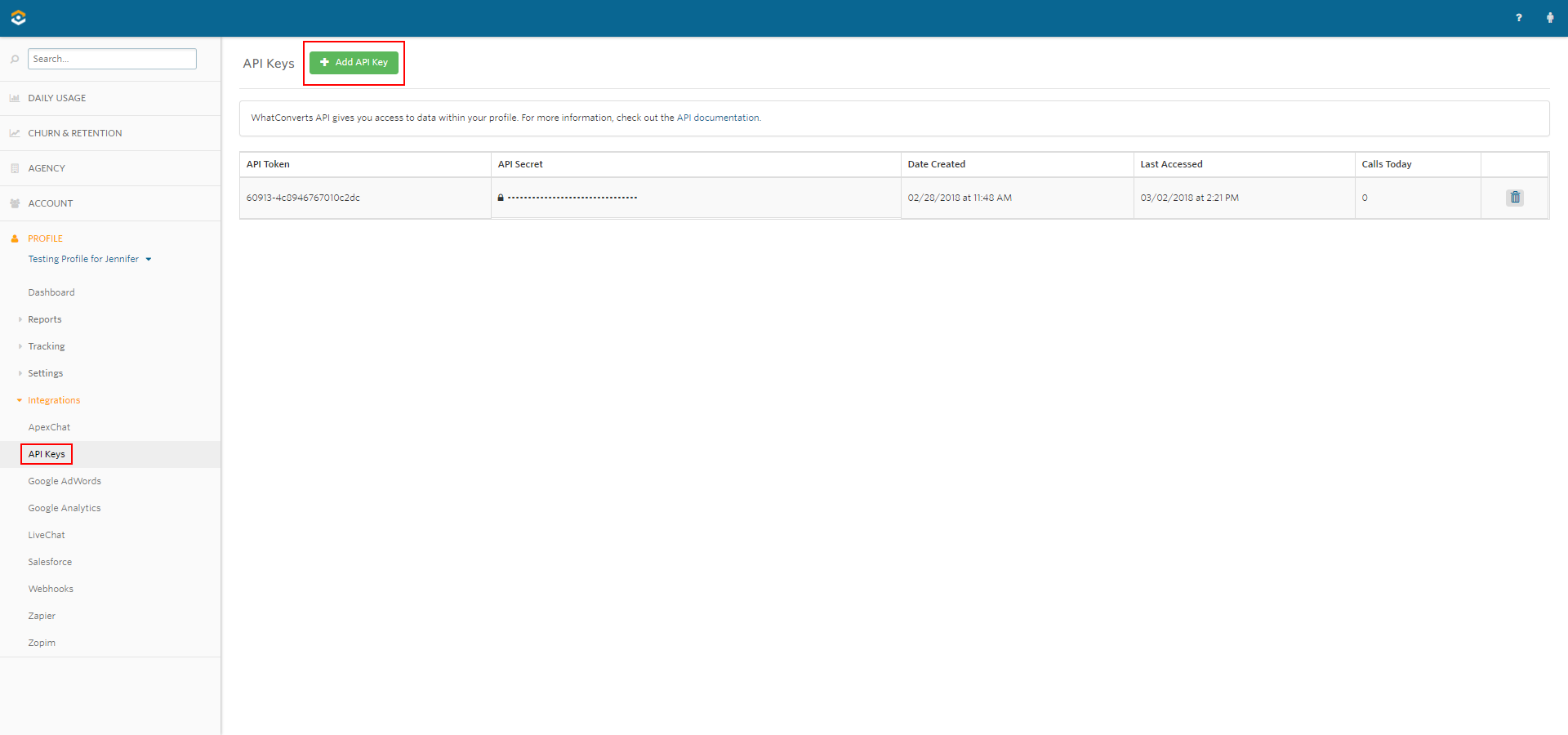 6Copy and paste the API token and API secret (the API secret will unlock when you click on it) into the "Allow Zapier to access your WhatConverts Account?" menu. Then click the orange "Yes, Continue" button.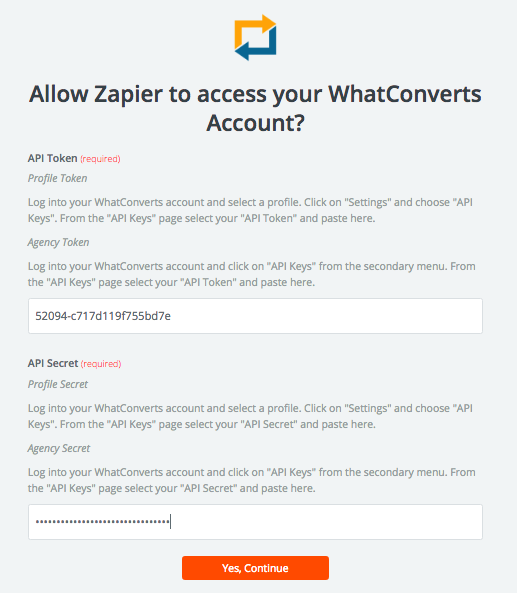 This will direct you back to the Select WhatConverts Account menu where your new account will be displayed. You can re-name your account by clicking on the pencil symbol. For this guide we'll name the account Demo WC. Click "Save + Continue".

7Zapier will take you to a screen titled, Test your WhatConverts trigger by sending us a lead. Click "View Lead Details" and when satisfied with the information, click "Continue".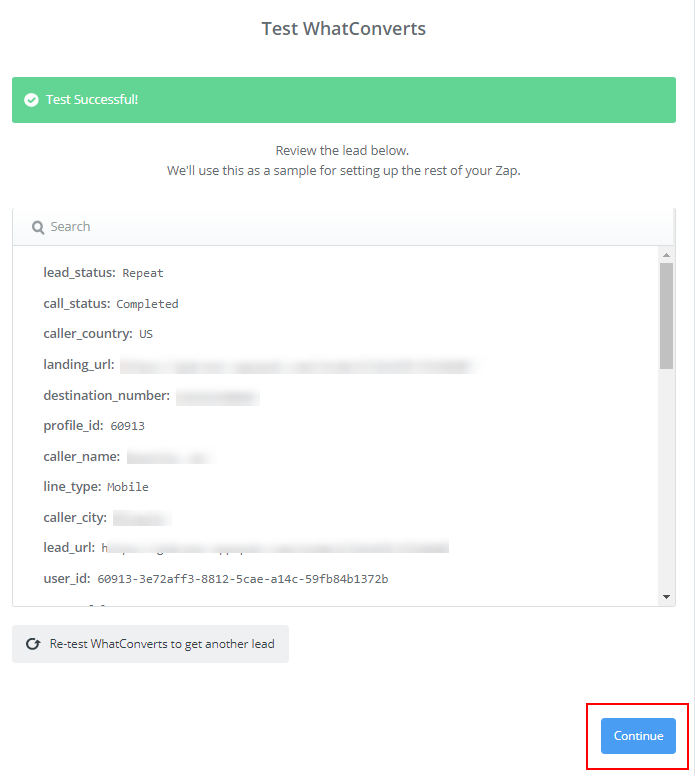 Congratulations! You have just connected a trigger from WhatConverts to Zapier.