Track your EmailMeForms in WhatConverts using the HTML/CSS/JS Embed Method.
1Log into EmailMeForm, select the form you want to embed on your site and click "</> Code."
2Under Embed select "Full Code (power-users only)". Copy the HTML+CSS+JS code from the first box.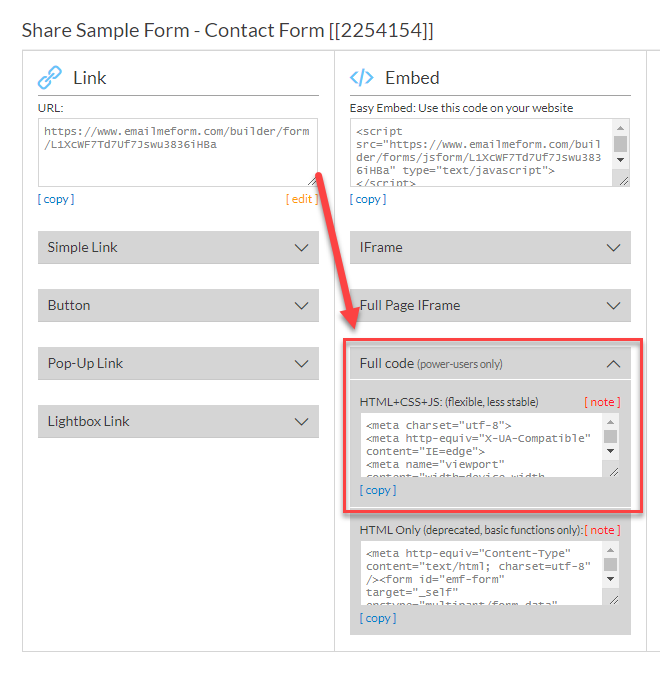 Paste this code on your website where you want your form to load.
3Log into WhatConverts. Select the account and profile you are setting the form up in. Under Profile select "Tracking" and "Web Forms". At the top of the page, select "+ Add Web Form". Click "Advanced Integration".

4Give your form a Name in the Form Name box to identify the form in WhatConverts. Select "ID" from the Attribute Type drop down and type emf-form in the Attribute Type Value field. Click "Add".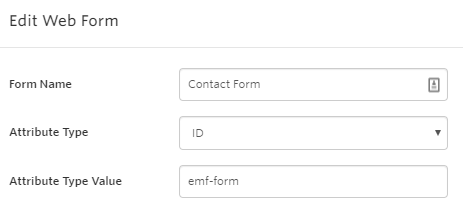 5Go to the page your form is on and send a test submission. After the form has sent, go back to your WhatConverts dashboard and you will be able to see the test submission. Click the "eye icon" to the left of the form lead to view the lead details.