WooCommerce is one of the largest online shopping platforms. With WhatConverts, you can track your incoming calls, forms, chats and transactions in your WooCommerce shop. Having call tracking in WooCommerce can lead to an increase in sales, customer satisfaction and give you the information to know what marketing converts from incoming calls.
You can get started tracking your WooCommerce calls in just minutes. First, you will need to set up Tracking Numbers in your WhatConverts account. See: Setting up Call Tracking in WhatConverts
Install and Activate WhatConverts on your WooCommerce Store
1Log in to your WordPress instance of your online store.
2On the left side menu, select "Plugins". Click "Add New".
3Search for "WhatConverts" or download the plugin here.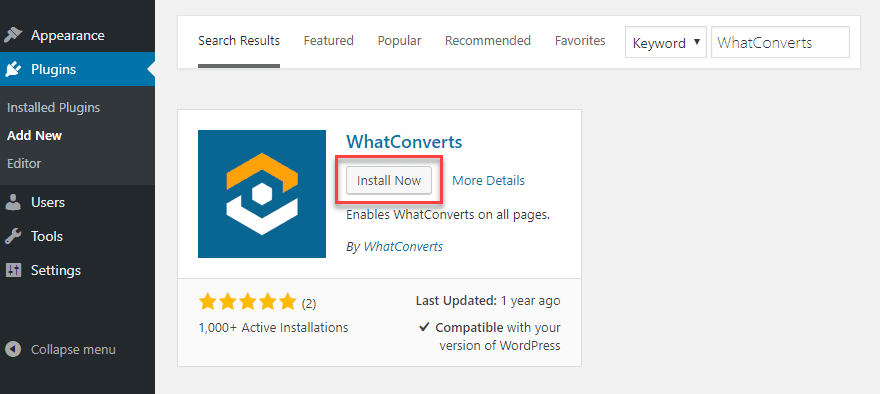 Click "Activate".
4On the left side, select "Settings" and click "WhatConverts". Type in or paste your Profile ID from WhatConverts.
Note: Your Profile ID is a five digit code that can be found by logging into your WhatConverts dashboard, under Profile, click "Settings" and "Tracking Code". Your Profile ID is highlighted in orange as seen below: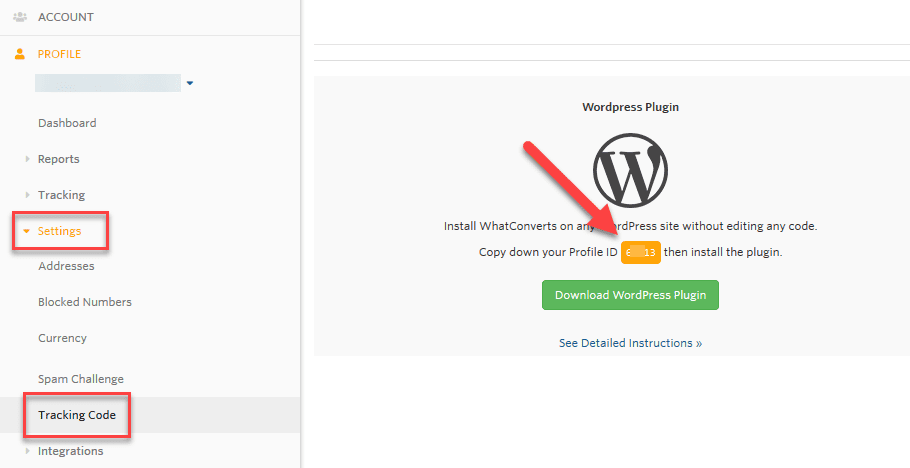 Click "Save Changes".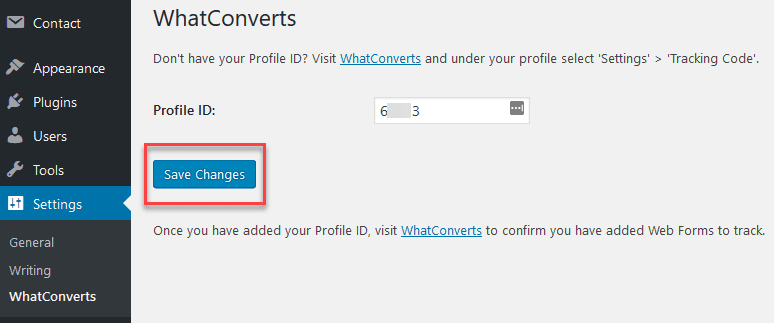 Your WhatConverts plugin is now active and you can start enjoying Call Tracking for your WooCommerce store!