1By default, duplicate and spam leads are hidden in the Lead Manager and Reporting. To view these, log into your WhatConverts profile. Click "Leads" from the top menu.
2In the Lead Manager select the "Choose Columns" button. Under General, check the boxes for Spam and Duplicate. Close the Choose Columns window.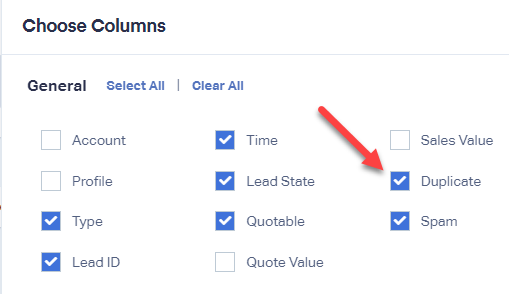 3In the Duplicate and/or Spam column, select the drop down from the column header and select "Yes".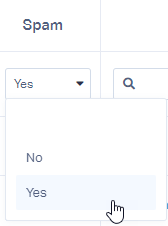 You can also click the blank space above "No" to view all leads.
Note: If multiple form submissions are received from the same person within 30 seconds, we automatically mark these leads as duplicates.
All duplicate and spam submissions are automatically removed after 30 days and will no longer be accessible. If you would like to keep these leads please remove the duplicate or spam tag from the lead.