1Log into your WhatConverts account, click "User" then "User Settings" in the top right corner.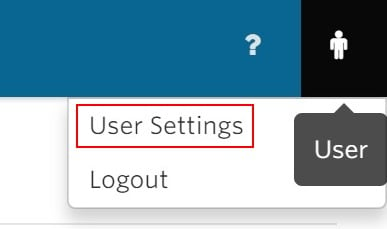 2Under Account Security Settings, toggle "On" 2-Factor Authentication.
Click "Update".
Note: By default, authentication codes are sent to the email address listed in your settings. If you'd like to receive an SMS message to authenticate your account, please include a Phone Number in the Phone Number box. Click "Send Verification" to finish setting up your SMS authentication.